You are your own person and deserve to have a home styled to fit your personal corks. At Liston Design Build we strive to provide customized designs that our clients can enjoy and will love showing off. From traditional home remodeling in St. Louis, MO, and the surrounding areas, to intricate renovations, we are committed to providing exceptional service and a beautiful finished product.
It's All Up to You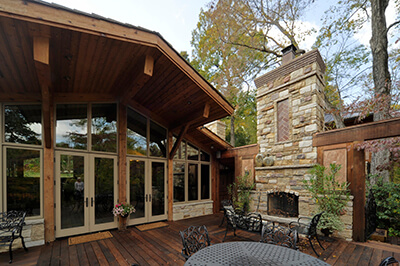 With our passion for innovation and design, we can get as creative as you would like. Some of our additional services outside of traditional remodeling include:
custom built entertainment centers, inside and outdoors
built-in mantels
baluster replacement
fireplace installation
countertops
floor refinishing
We do not just provide these additional services. Our company is founded on developing strong client relations and creating trustworthy products. As such, each service is given quality attention to ensure that every aspect is properly addressed. In the end, the client is left with a unique, lasting product that they may enjoy for many years to come.
Excellent Service
From start to finish, the client remains the focus of the entire project. The process begins with a knowledgeable representative consulting with the client to gain a full understanding of the desired project. Our designers then build upon the outlined foundation to develop an executable plan, and our construction team implements the plan with precision. Our representatives communicate with the client throughout the entire process to ensure client satisfaction. This is our process, and it has helped us to produce quality home, kitchen and bath remodeling in St. Louis, MO, and the surrounding areas, as well as specialty projects.
Connect With Us
When you contract Liston Design Build you are not just a client. We consider you an intrinsic part of the process of creating your dream home or kitchen remodeling in St. Louis, MO area. Connect with us today and set up a consultation, so that you may see the Liston Design Build difference for yourself.