Your kitchen plays a key role in your home, which is why it's just right to give it the necessary care. An ideal way you can achieve this is with a kitchen remodel. When enhancing the area's aesthetic appeal, it is essential to consider the colors that will perfectly complement your kitchen.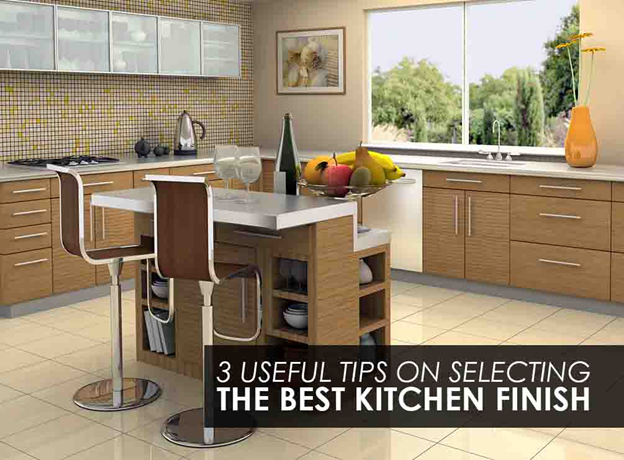 Liston Design Build offers three helpful tips on selecting the right finishes for a visually pleasing and functional kitchen.
Consider Countertops First
The countertop occupies a large surface area and it can be the area's largest item of color and texture. This can also serve as your basis in choosing your kitchen's overall theme. Make sure you select a countertop that's durable and low-maintenance.
Granite or quartz materials like Cambria or Ceasarstone are ideal choices. For more emphasis, choose stainless steel, zinc, or natural wood. You can count on Liston Design Build to help find and install the best countertop for your kitchen. We'll also recommend colors and finishes to go with your overall kitchen décor as we go about your home remodeling in St. Louis, MO.
Update Your Cabinetry
Like with countertops, cabinets occupy significant space and can enhance the look and feel of your kitchen. When selecting a finish for your cabinetry, there are a variety of options. You can keep it simple and modern or go for a more traditional approach simply by changing the color or style of the finishes.
Contrasting Colors Work Best
A monochromatic approach has its advantages. That said, if your countertop has rich colors, a light-colored backsplash will perfectly complement it. For your flooring, select ones based on the theme of the surrounding rooms, while keeping the colors harmonious. We will also assist you with the appliances, kitchen  sink and faucet and lighting, that will complete your kitchen remodel.
At Liston Design Build, we can provide a functional, yet beautiful layout of your interior. Whether it's a kitchen or bath remodeling in St. Louis, MO, you can expect us to meet your home's needs. Call us today at (866) 584-2712 to schedule a consultation with one of our experts.