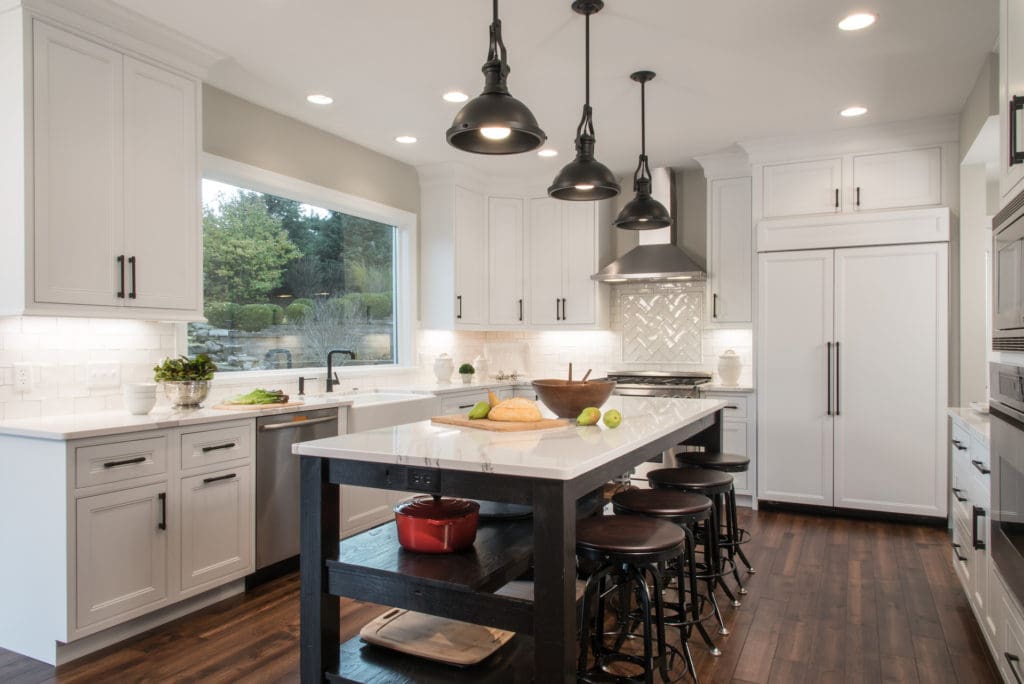 The kitchen is the center of the home, and the place your family gathers to enjoy being together. Whether you enjoy a contemporary, classy look or a more welcoming, open floorplan, we are here to design and create it. At Liston Design Build, we are a second generation builder with years of experience with kitchen remodeling in St. Louis MO, and have a long list of happy customers to prove it.
When you choose us, you get a guarantee that your visions and ideals will soon become reality. We know what a big investment your home is, and want to make sure that every room fits the idea of what you want it to be. We take your ideas from the beginning and put them down on paper, and are with you every step of the way during your home remodeling in St. Louis MO and the neighboring cities.
Quality Products, Materials and Service
We specialize in everything from custom homes to kitchen and bath remodeling in St. Charles MO and the surrounding areas, but we know how important your kitchen is to your floor plan and the flow of your home. That's why we promise to always use the best in products and materials for every part of your kitchen. From the small details like doorknobs on your cabinets to the flooring material, we promise to only use the best on your project.
When you choose Liston Design Build for your kitchen remodeling project, you can rest assured that you'll get the best we have to give in terms of workmanship and service. We keep communication lines open to ensure that we can answer any problems you have and address your concerns before they become issues.
Give Us a Call
If you're ready to take the plunge and turn your kitchen into the one you've always wanted, call us for help at (636) 940-9417. As a second generation home builder, we are confident we can do the job right the first time.