Here at Liston Design Build, we have over 30 years of experience working in the remodeling industry. During that time, we've helped hundreds of clients turn their current housing into what they've always dreamed it could be. When you want a company for home remodeling in Chesterfield, Missouri that pays attention to detail and provides high quality workmanship every time, come to us first.
Beginning With Your Ideas, We Can Build Your Dream Home
Our ultimate goal is to take your vision and turn it into reality. This means that every project starts with your ideas and dreams put down onto paper. We value your opinion during the process, and are with you every step of the way to ensure that you get just what you want. We don't just want to change your home – we want you to love the process while we do it.
We are passionate about design and quality craftsmanship. No detail goes unnoticed, and we won't rest until your home remodeling project looks just like you dreamed. Whether you want to redo your kitchen and create a warm eating space for your family, or turn your master bathroom into something more contemporary, come to us for your kitchen and bath remodeling in St. Louis, Missouri and the neighboring cities.
We strive to keep communication lines open, as we value your opinion most during the process. We consider you part of our team, and our job isn't done until the finishing touches are complete. We are a second generation home building and remodeling company, and we have the business and construction experience needed to turn homes into the ideal spaces for those who live there.
Give Us a Call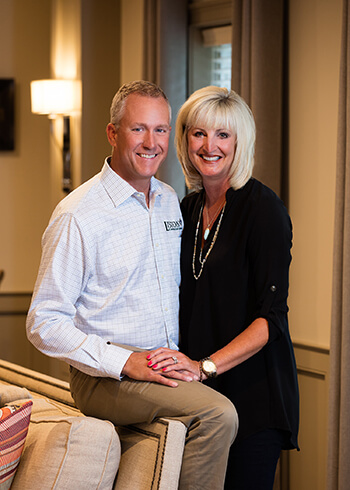 Call us today at (636) 940-9417 to schedule a consultation to learn more about our home and kitchen remodeling in St. Louis, Missouri and the surrounding cities. We are confident you won't be disappointed in our service or our work.