A kitchen remodel represents a significant investment for homeowners, typically undertaken only once or twice in their lifetime. While the prospect of remodeling is exciting, opting for a trendy kitchen design can be a gamble, as it may quickly become outdated. While kitchen trends do change, certain timeless design concepts endure – as well as the overall function of the space. Whether you're drawn to the charm of a modern farmhouse or the sleek allure of mid-century modern design, the realm of kitchen layouts and design ideas is vast. Ultimately, the key to crafting a timeless kitchen space for you and your family lies in discovering a design that harmonizes with your lifestyle and reflects your unique tastes. Below, explore five distinct kitchen design styles, and consider which one resonates most deeply with your vision for your home.
Traditional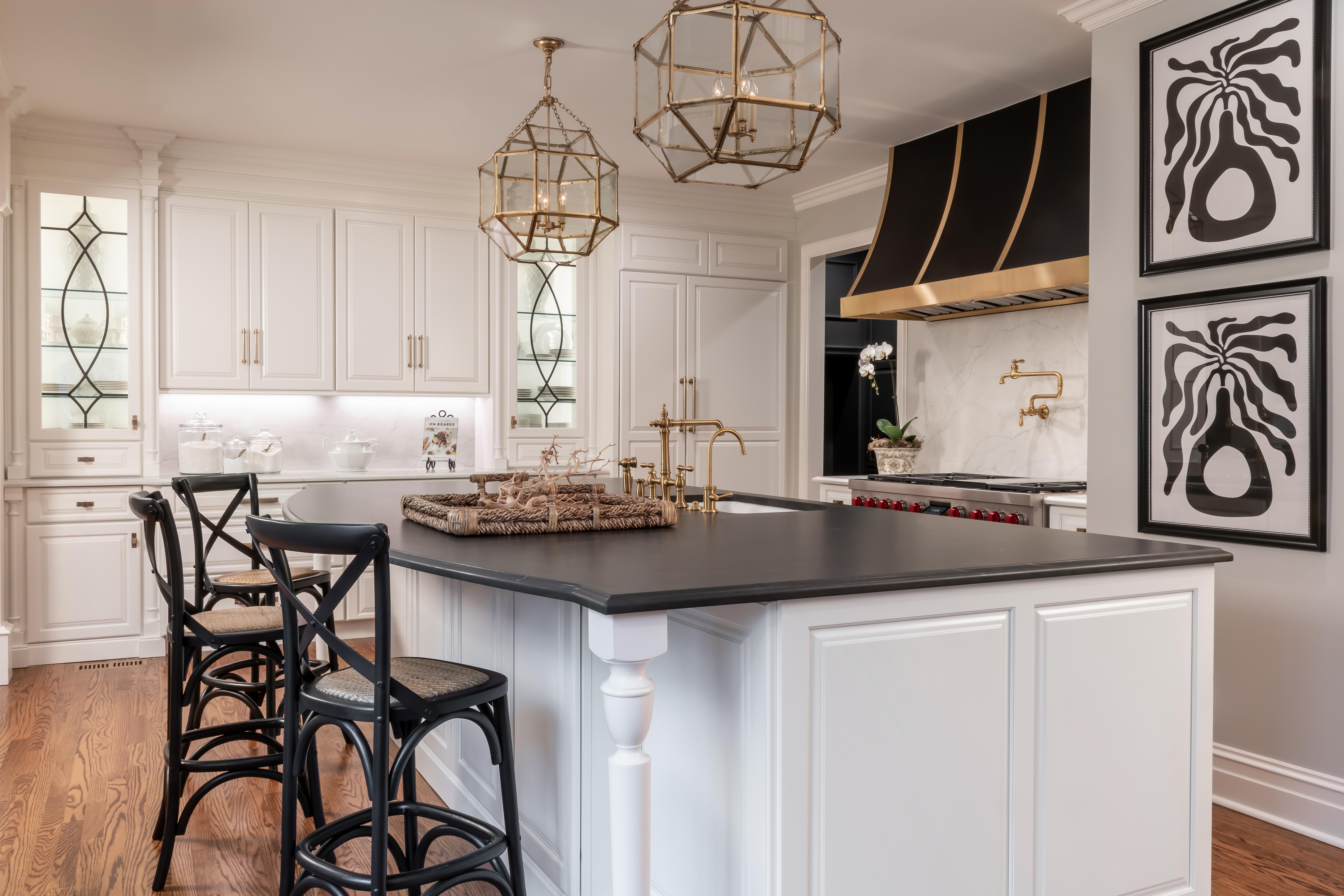 Traditional kitchen design is known for its timeless and classic aesthetic, with a focus on details and unique characteristics that add charm and appeal to your space. Traditional style is a blend of sophistication and lived-in warmth that typically features a muted, natural color palette, hardwood floors, natural stone countertops, decorative hoods and integrated appliances, and detailed trim and moldings for added sophistication. Details such as crown molding and glass front cabinets can add unique design aesthetics as well. A traditional kitchen prioritizes timelessness and comfort, making it a popular choice for many homeowners.
All-White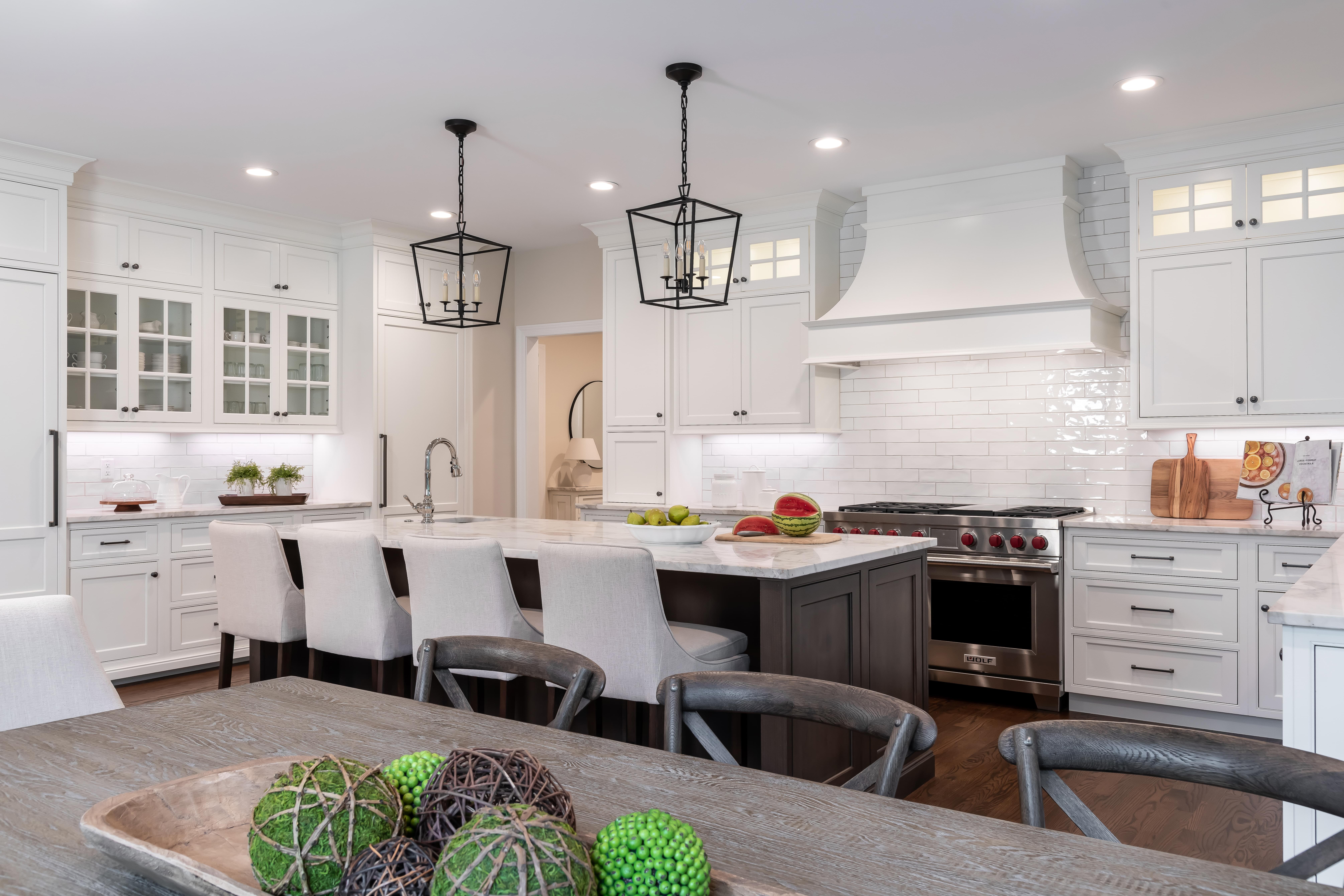 White kitchens have the ability to remain crisp, classic, and timeless and can serve as blank canvases that can be reimagined over and over again. It's all about creating a monochromatic white color scheme with various textures and sheens – for example, beautiful white cabinetry paired with white marble countertops and textured backsplash tile – all grounded by a neutral flooring surface. The metal finishes in cabinet hardware, appliances, and lighting can add subtle hues to this space without disrupting the tried and true consistency of a white kitchen design style. A white kitchen is both timeless and versatile and can adapt to various design preferences. It provides a clean canvas for you to personalize and decorate according to your style while maintaining its classic appeal. 
Contemporary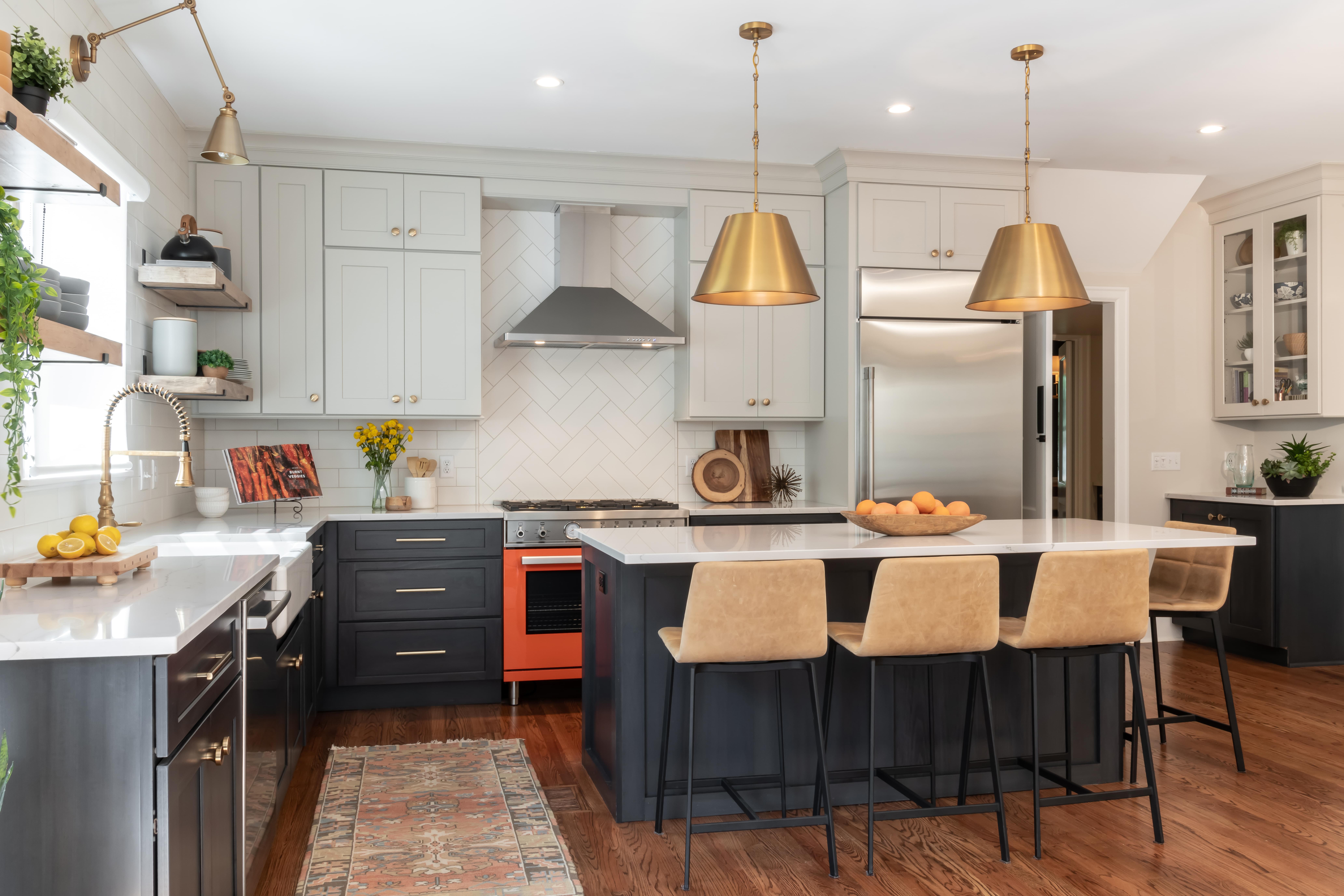 Looking for a sleek, sophisticated design for your kitchen? Consider a contemporary kitchen style to take advantage of its eye-catching finishes. Add a subway tile backsplash for patterned visual interest that accentuates the clean lines of your kitchen's design. Contemporary kitchens often feature a flashy stainless steel range hood that pops against wood cabinetry and countertops. Add bold colors to draw the eye and add personality in a larger open space kitchen – or keep it sleek and bold in a smaller kitchen. Contemporary kitchens forego trends and create a look that will always be stylish and high-end.
Transitional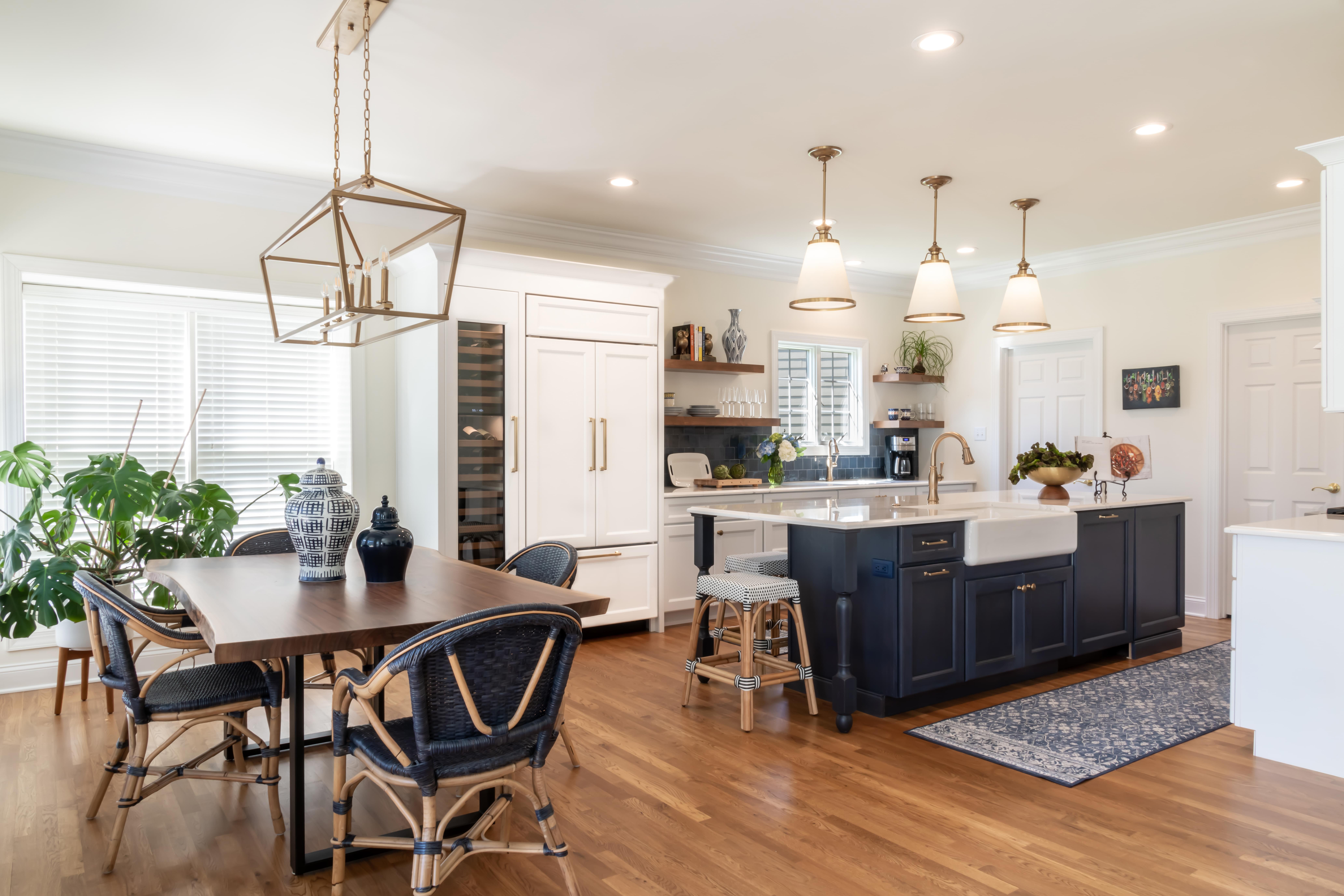 A transitional kitchen features a cohesive look that blends elements of both traditional and contemporary kitchen styles. It's a popular choice for homeowners who want a kitchen that feels both classic and modern, therefore creating a harmonious balance between the two aesthetics. Transitional kitchens frequently incorporate a mix of materials, clean cabinet lines, a large functional island serving as a workspace and gathering area, and open shelving to break up the space. Details combine a blend of traditional and modern fixtures and hardware. Overall, a transitional kitchen is known for its versatility, as it can accommodate a wide range of tastes and preferences.
Minimalist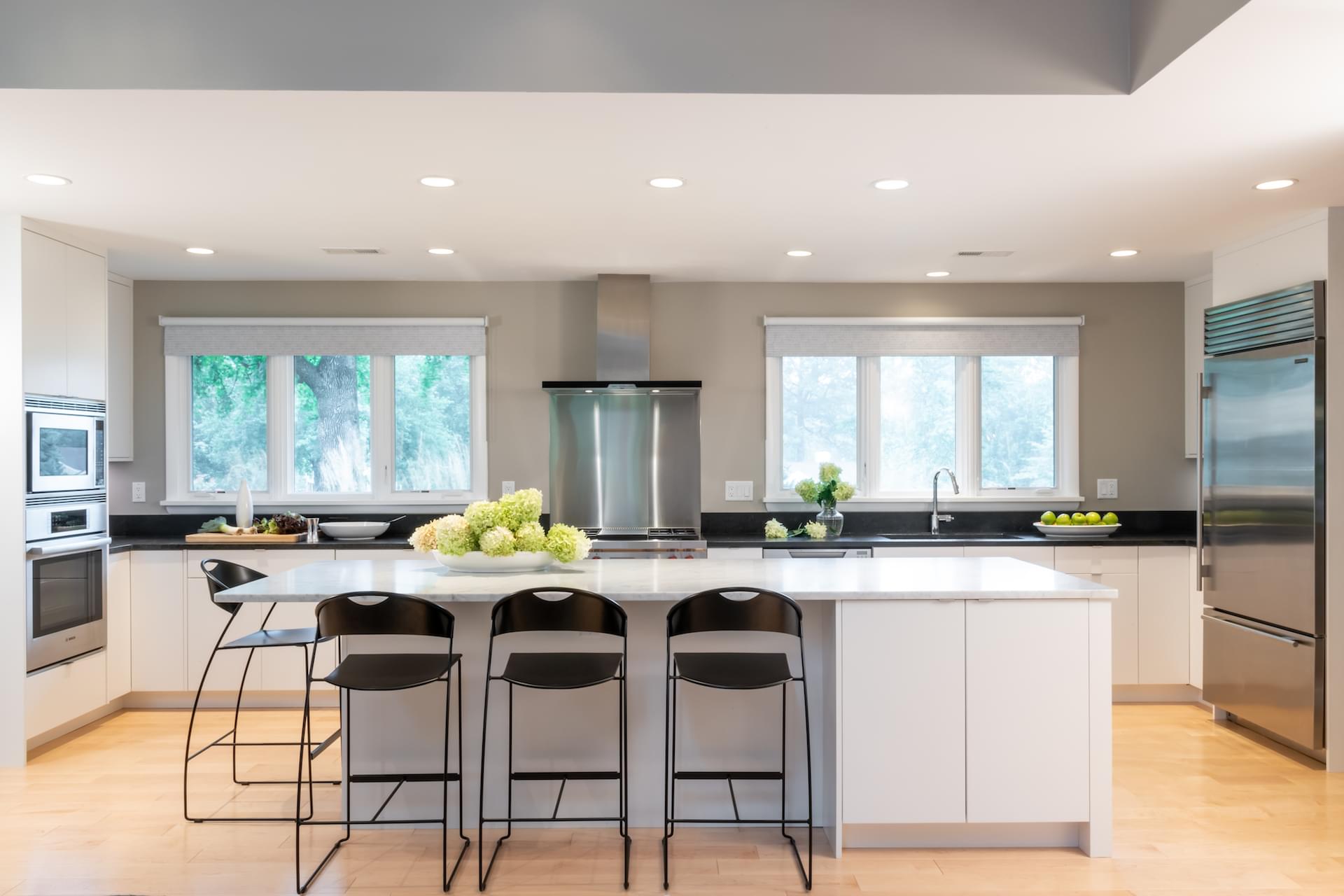 Minimalist kitchen design is a popular interior design style characterized by simplicity, clean lines, and a focus on functionality. The goal is to create a clutter-free and aesthetically pleasing kitchen space that maximizes efficiency and minimizes distractions. Homeowners with busy schedules often want more out of their kitchen space with less to worry about and find that a minimalist kitchen design lends itself well to their flexible, changing needs. Minimalist design features a neutral color palette and simple cabinet door styles with sleek hardware. Every element in the kitchen should have a purpose and contribute to a clean and uncluttered aesthetic and sense of calm.
Bring Your Vision to Life
Which of these timeless kitchen designs feels most appealing to you? Reach out to our team of kitchen remodeling experts now to start a personalized conversation about the heart of your home or take our kitchen style quiz now! We're always here to talk through any and all kitchen styles that speak to you and your family and get a plan in place to execute on your ideal – and more importantly, customized – vision for a timeless, perfect kitchen where you and your favorite people can cook, eat, talk, connect, and enjoy for years to come.