Spending time in a beautiful and fully functional kitchen can make any dining experience a better one. For this, planning for kitchen remodel, is ideal. When it's time to realize your dream kitchen, you can count on Liston Design Build to ensure a smooth and successful project.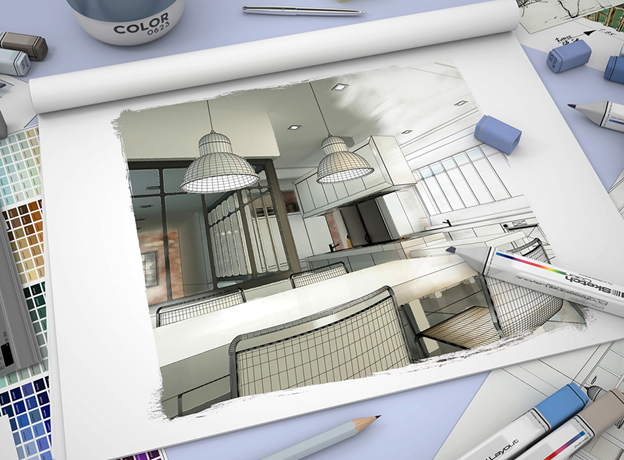 We suggest that you follow this efficient step-by-step remodeling process to help achieve your dream kitchen:
Step 1 – Before you contact a contractor to help you transform your kitchen, be sure to determine your priorities. Identify the features that your kitchen needs and how you wish to improve the space. For instance, consider how much space your kitchen should have; what type of applainces you are wanting; flooring surface …..
Step 2 – Research and planning should be your next priority.  This includes allotting a specific amount of budget for your home remodeling in St Charles, MO, as well as knowing the scope of your project. For example, are you looking into repainting the walls or just replacing your kitchen's tiles? Liston Design Build can assist you in determining a realistic budget for your project.
Step 3 – Once you have a skeletal structure and wish list for your project, the next thing you should do is to find trustworthy contractors. After all, the success of your project highly depends on the people you hire. When it comes to remodeling projects, consult us at Liston Design Build. We have a team of experienced experts who can help you design, define and produce a beautiful kitchen remodel.  A turn-key process.
Step 4 – This phase includes having a rough sketch of your ideal kitchen. This will include preliminary floor plans, elevations, and cabinet sizes. It will also include the materials you plan to use and the areas they'll be used.  Liston  Construction will assist you through  all of these important decisions while keeping in mind the overall budget.
Step 5 – Together we finalize all the choices – the countertop material, cabinetry, lighting fixture, and other components for your ideal kitchen. Once everything's set, Liston Design Build will provide a Remodeling Agreement defining the scope, selections and price for your  kitchen remodel as well as a projected timeline.
Step 6 –   A preconstruction meeting will be scheduled  for your home remodeling in Chesterfield, MO.  Liston Design Build will discuss what to expect during the kitchen remodel – dust control, project timeline, access to the  home, weekly meetings with your Project Manager …. You  will recieve a login to our Client Portal for constant communication during the  remdoel.  At Liston Design Build, we make it  easy while giving you the kitchen you envisioned.
Step 7 – At the conclusion of the project, Liston Design Build will  ensure that your remodeled kitchen is the kitchen of your dreams.
At Liston Design Build, we'll be sure to implement a smooth and efficient remodeling work flow. We'll help you identify and qualify your kitchen needs upfront and recommend products that make for a lasting investment. We'll also help you design a functional and beautiful layout of your kitchen.
You can also expect regular visits from our team to ensure a successful project. While our crew works on your kitchen, our Selections Coordinator will help you look for reliable kitchen components. As your project nears completion, we'll schedule cleaning and final inspections.
Call us today at (636) 940-9417 for your next remodeling project.