Dated Kitchen and Bath Gets Beautifully Remodeled by Liston Design Build
When a client came to us wanting to take advantage of both of our specialties—kitchen remodel and bath remodel—we were thrilled. The homeowners were tired of their dated, confined kitchen space and desired something more open and modern. They also wanted to open up and reinvigorate the flow from living room to the kitchen.
See the before and after photos from this combined kitchen and bath remodel.
Before Kitchen Remodel:
Before the kitchen remodel, the kitchen was confined, dated, and didn't flow well to the rest of the house.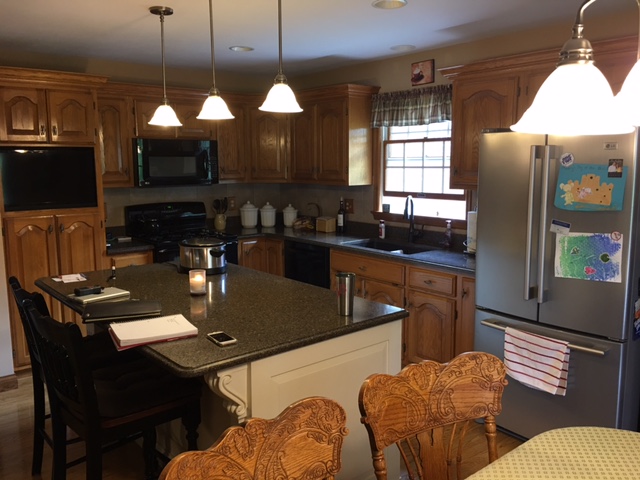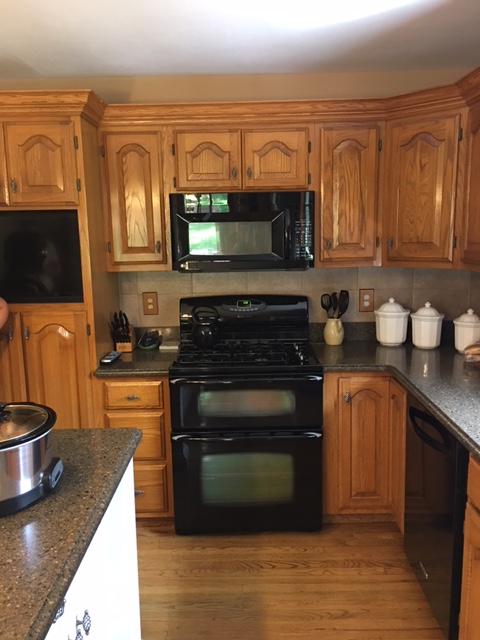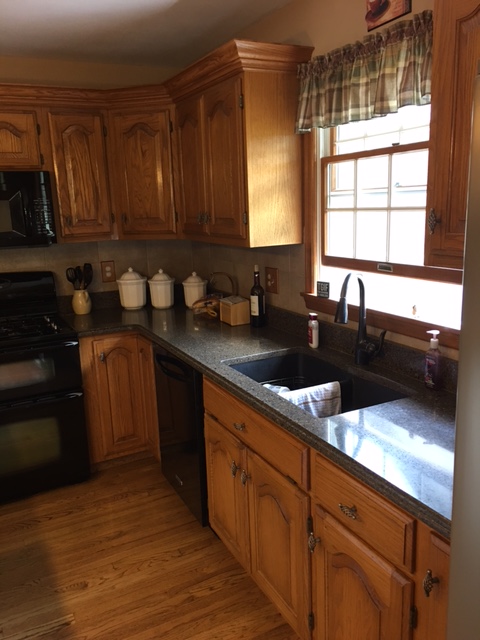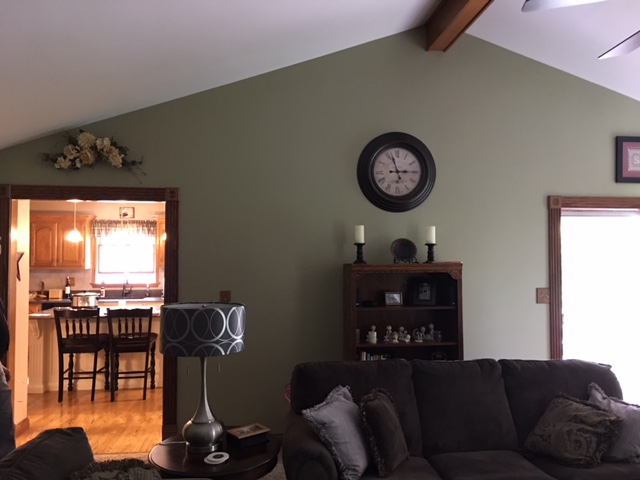 Before Master Bath Remodel:
Before the master bathroom remodel, the bathroom was dated and confined.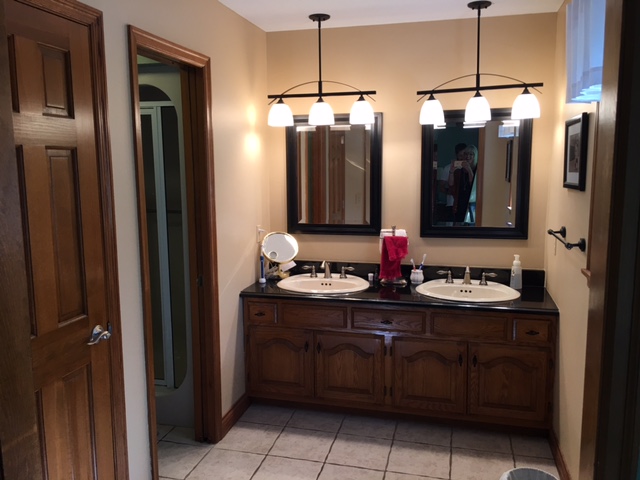 After Kitchen Remodel:
After the kitchen remodel, the kitchen has a more modern and updated look.
By extending the cabinets to the ceiling and extending the cabinetry the entire length of the kitchen, the space grew.  The lighter quartz countertops and glass tile backsplash balance the rich, expresso cabinetry. Carefully selected light fixtures and new appliances completed the aesthetic. In addition, we significantly widened the opening to the living room to add the illusion of more space. This greatly enhanced the flow and modernized the home by joining the spaces.  Lighter paint colors completed the look.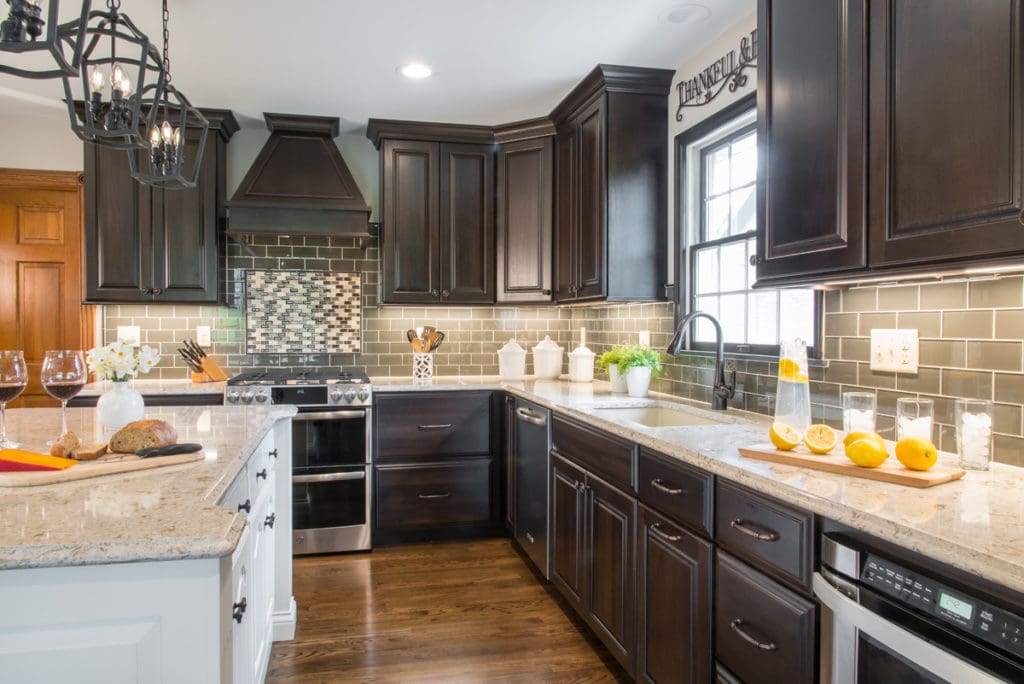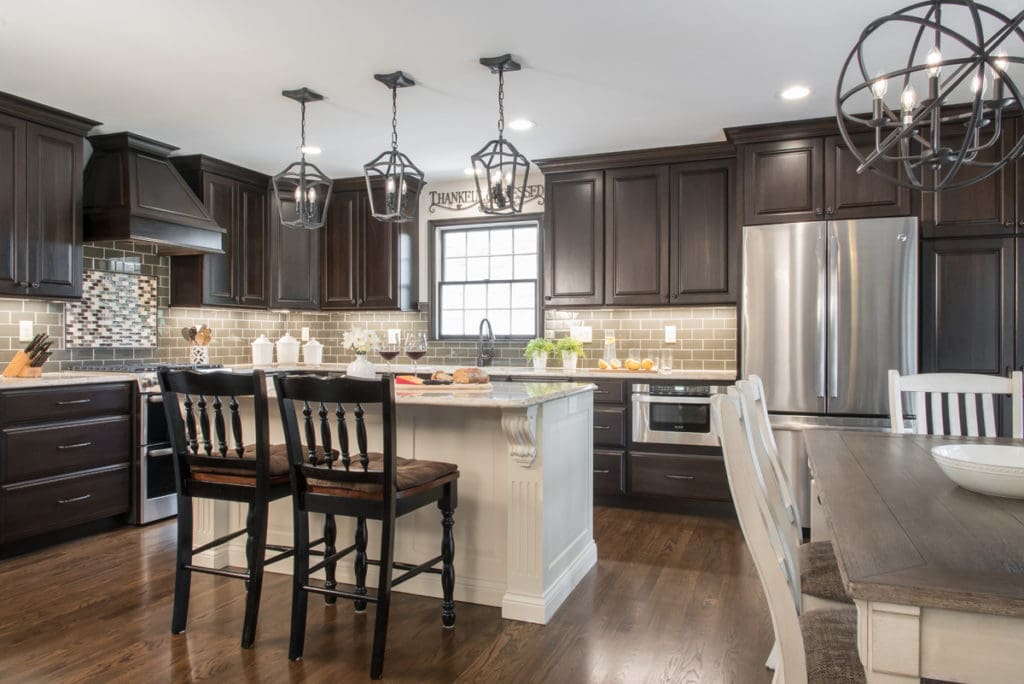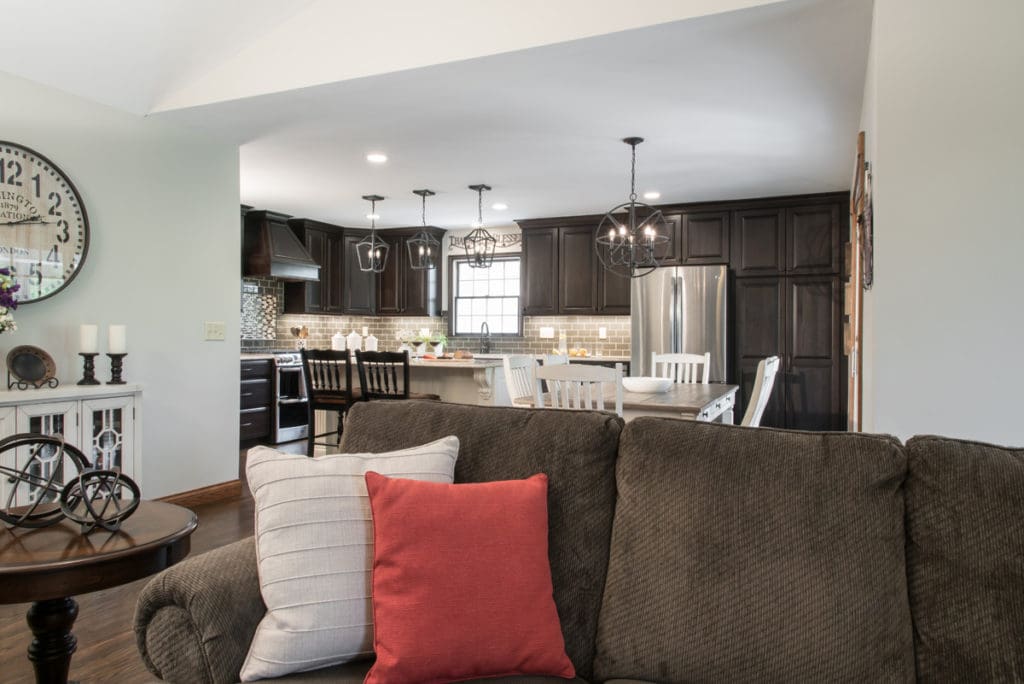 After Master Bath Remodel:
The remodeled master bathroom is more open, has an enlarged shower, and a modernized overall look. The clients' expectations were exceeded. Like the kitchen remodel, the homeowners again wanted to lighten and modernize the space but this time to create a restful retreat. To make this happen, Liston Design Build replaced the dark cabinets with white, freshened up the hardware and lighting fixtures, and completely re-conceived the shower area. The result was an airy, bright, and peaceful space.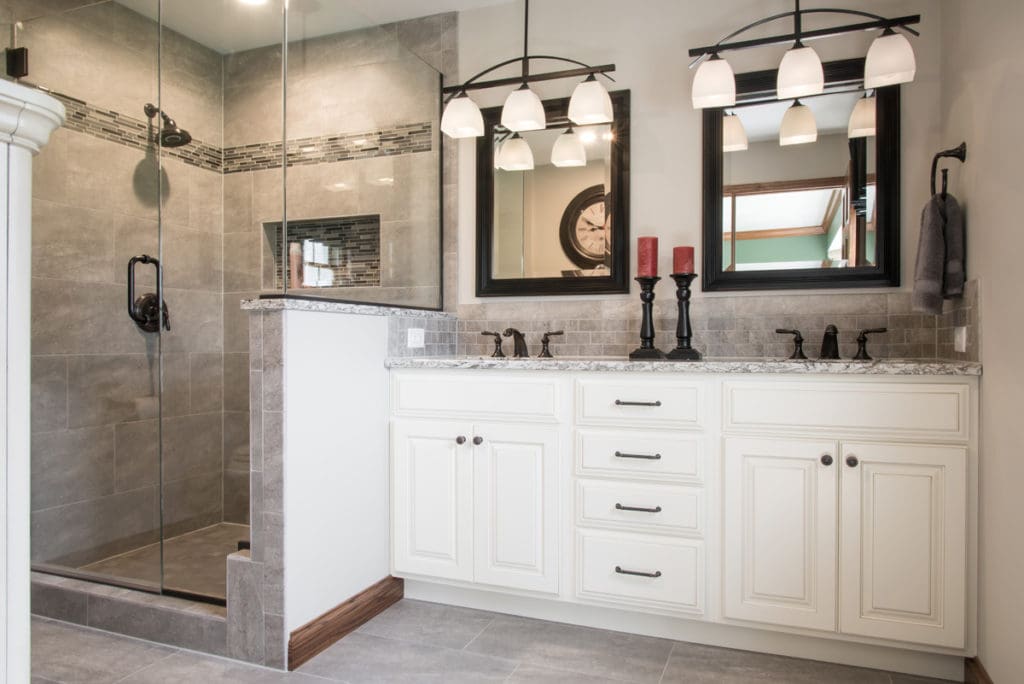 Why Choose Liston Design Build for Remodeling Your Home?
At Liston Design Build, we pride ourselves on organization. It is what keeps us on track and keeps clients' projects on-time and on-budget. This client was especially impressed with our system.
"Both Jeanne and Keith listened to see what we wanted and then worked to make our dreams come true. They compiled a binder for us that included everything that would be done in our home. Every tradesman who entered our home knew about this binder and could find answers to any questions at any time. Included in this binder was a daily calendar that changed as project specs and scope changed."
"Anytime we contacted Keith, Jeanne, or Scott they responded in a very timely manner. Their company motto is built on trust and we would trust them to do any job for us in the future. Our 30-year-old home now features open modern concepts that exceeded our highest expectations. We are overjoyed with the new look and feel of our home."
Check out more kitchen and bath remodels, and book an appointment online or call us today at (636) 940-9417