Many homes have an unfinished basement that serves as a storage space, laundry room, or storm shelter—all function and little form. With creative thinking and imagination, basement finishing can transform your lower level into so much more. Consider all the ways a custom basement renovation can add value and livable square footage to your home and create a new space your family will enjoy for years to come.
Create Multipurpose Areas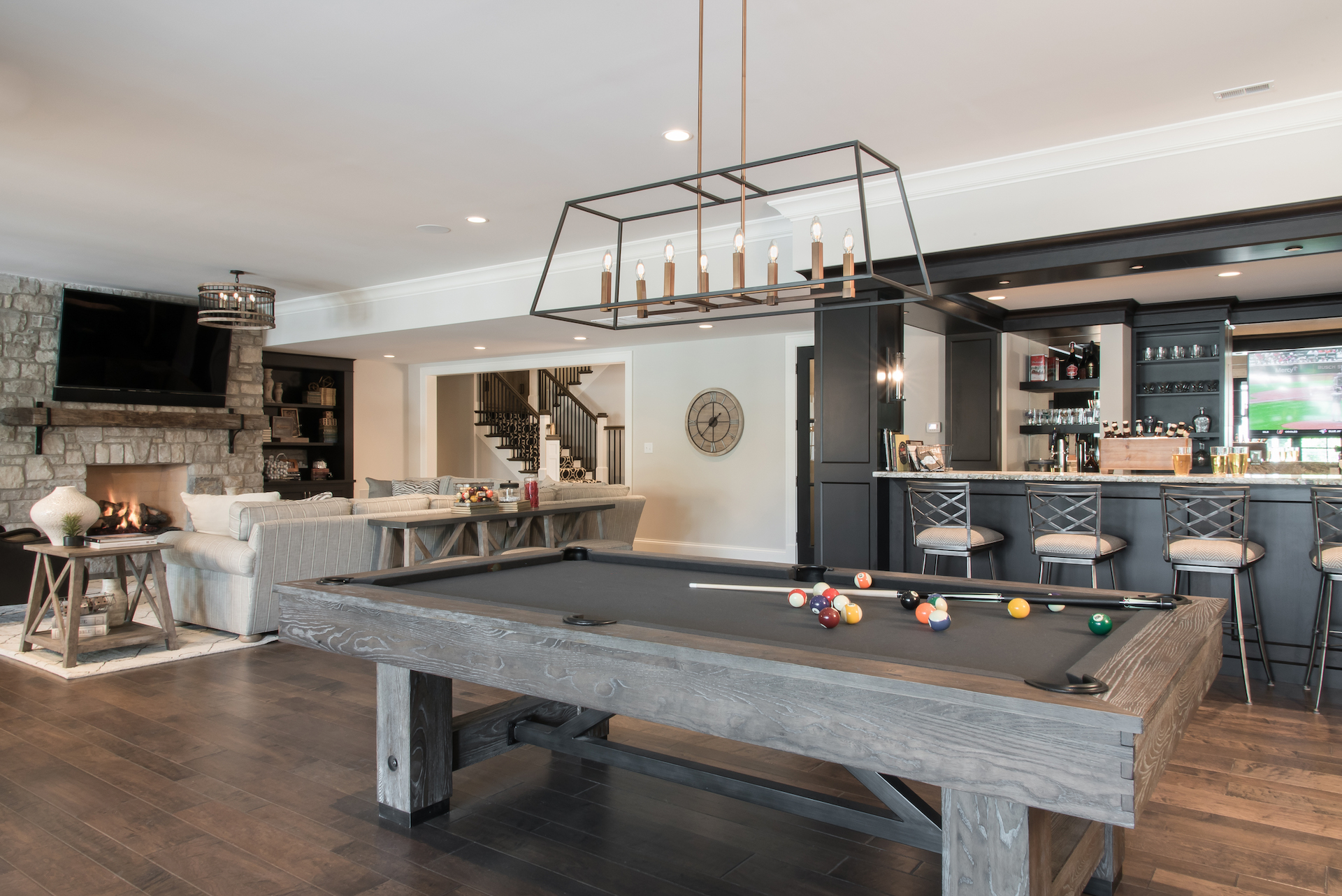 A basement is an exciting opportunity for homeowners to enhance their living space creating flexibility and potential for personalization. Transforming a basement into functional and enjoyable areas can provide families with valuable square footage. The ides of creating a casual living area, adding a bathroom, incorporating a bar, and even including spaces like an exercise room or playroom showcases the diverse possibilities. Moreover, having an extra bedroom for guests during the holidays is practical and thoughtful use of the space. Working with a design/build firm, you can be assured of a customized floor plan and design finishes to enhance the space. This approach can ensure that the lower level seamlessly integrates with the rest of the home, becoming a true extension that meets the specifics needs and wants of the family.
Integrate with the Outdoors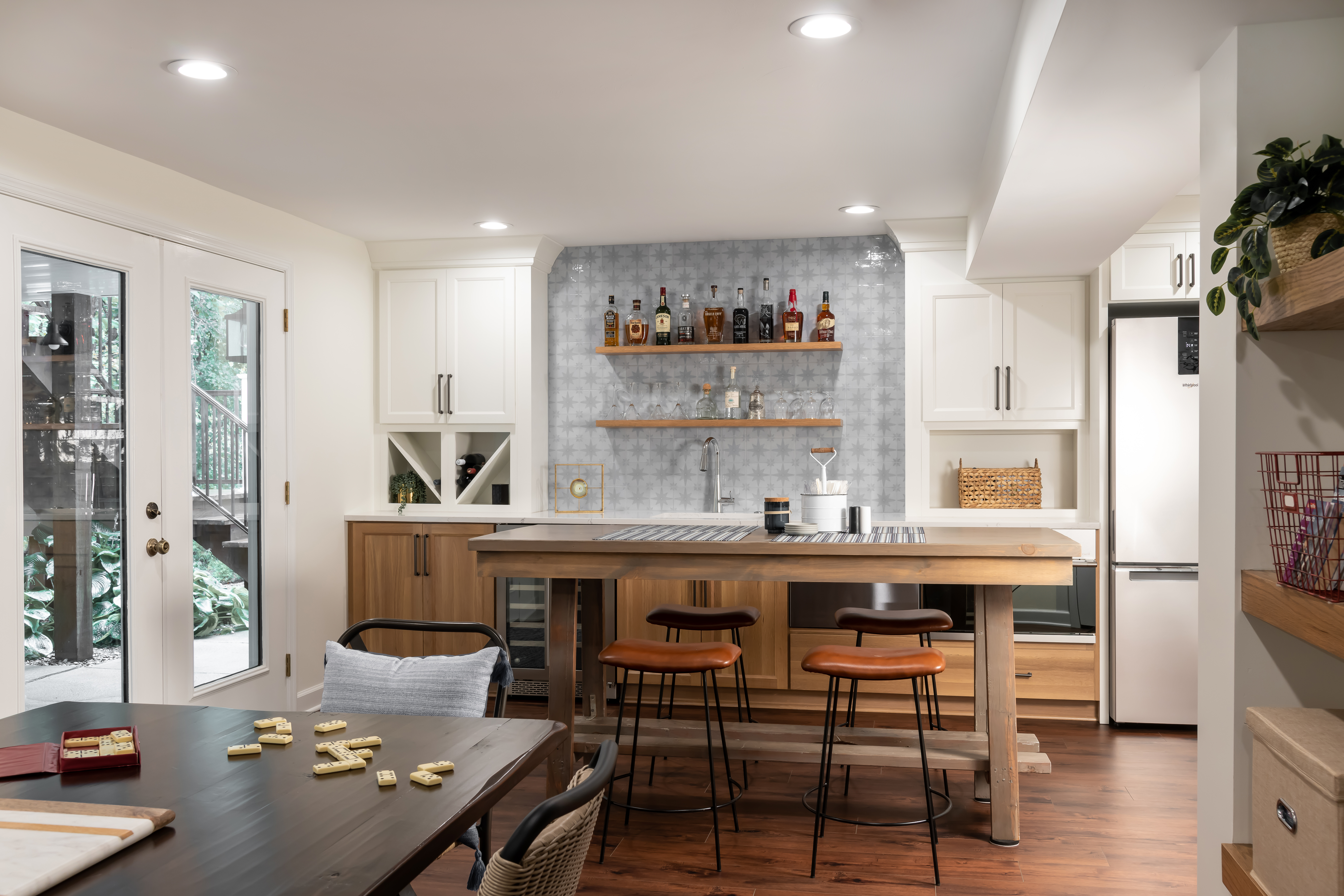 When dreaming of a basement remodel, it's essential to envision the project beyond the confines of the basement itself. If you are fortunate enough to have a walkout basement, seize the opportunity to seamlessly blend the indoor and outdoor living spaces. Through thoughtful interior design and spatial planning, you can achieve a graceful transition that invites fresh air and natural light into your lower level. Strategically placing a kitchenette or wet bar near the entrance not only enhances the functionality but also allows for seamless entertaining, allowing you to effortlessly extend gathering from the indoor to your inviting patio.
Additionally, consider the prospect of fashioning a mudroom oasis replete with purposeful elements such as built-in shelves, easy-to-clean treated flooring, and perhaps even a dedicated dog-washing station. This dual-purpose approach not only maximizes the utility of your basement but also integrates practical and aesthetic elements that harmonize with the surrounding outdoor environment.
Specialty Items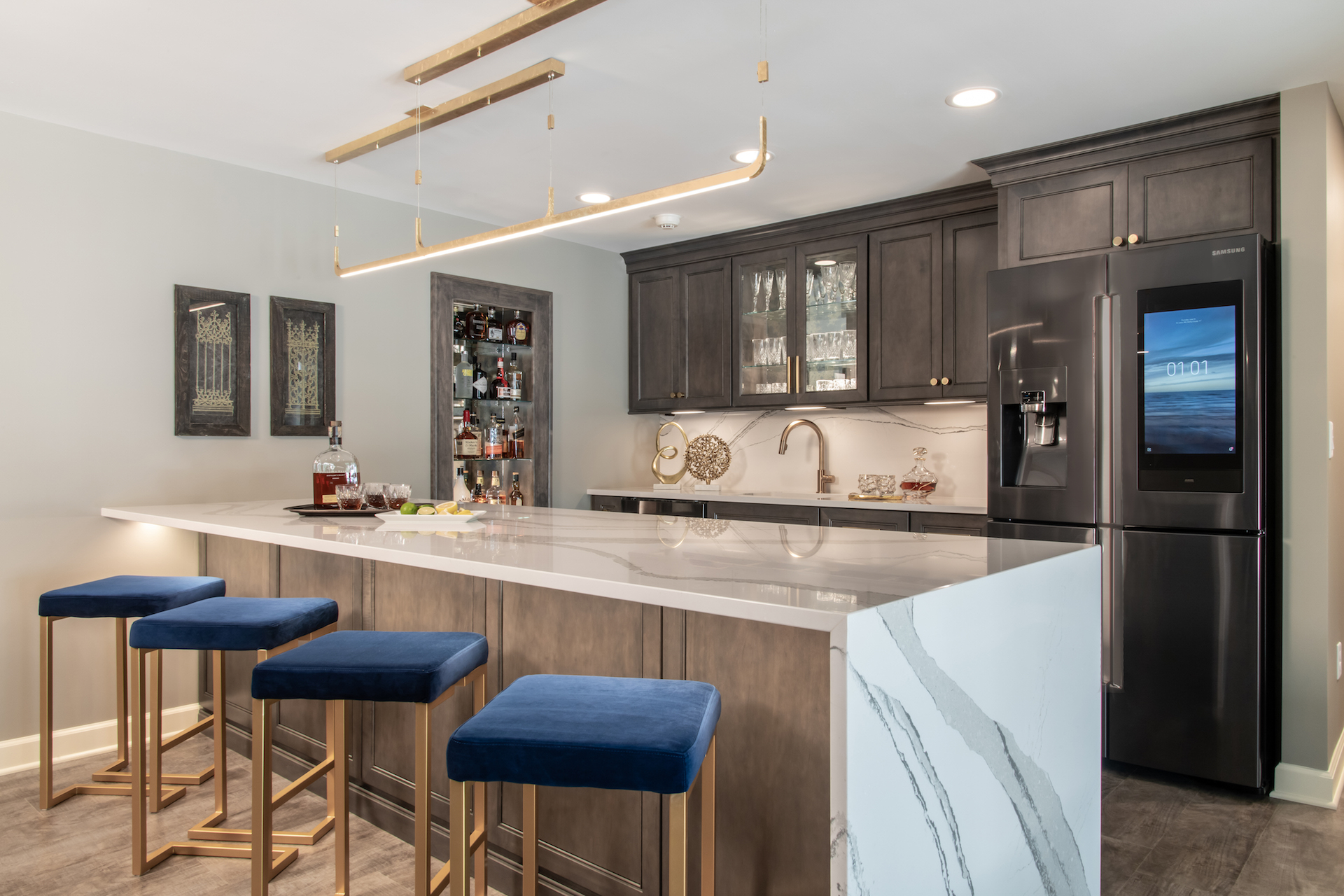 Some classic basement remodeling ideas are all about creating a space that brings people together to unwind. Adding a game room with a pool table and foosball, or a basement bar stocked with all your favorites is a great way to transform the space into a family room or man cave. With a finished basement space, you can create areas that speak to the hobbies of each family member: perhaps a wine cellar for the collector, a video game area, or a reading nook that feels quiet and cozy. From bar stools to bookshelves, a talented interior designer can help you customize the space to be truly yours.
Inject Your Personality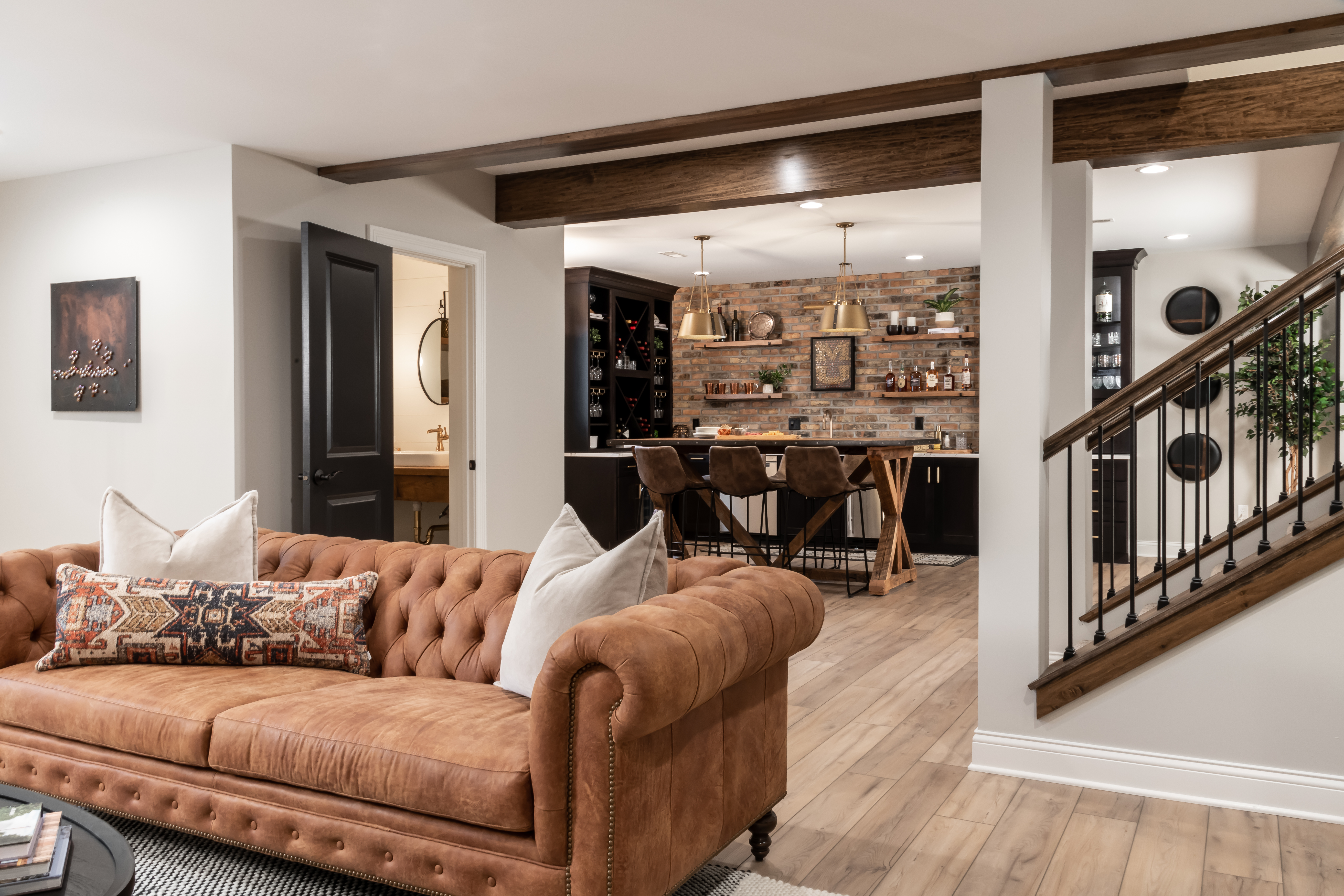 Transforming a finished basement goes beyond functionality. It's an opportunity to infuse your unique personality into a space that's often overlooked. This is where you can let your imagination stretch some limits, showcasing aspects of yourself that most likely are not expressed in the main areas of your home. It's a great place to display a collection of collectibles that serve as conversation starters or devote a zone to a beloved hobby. Have fun with lighting. Cleverly placed lighting not only adds character but also designates specific zones for different purposes. Whether it's the soft glow of reading lamps or the vibrant illumination of a game table, your basement can cater to various activities. Consider custom built-in shelving to display collectibles and games or an under the stairs reading nook. And don't shy away from experimenting with bold paint colors for accent walls. These creative choices create focal points that interject your personality making your basement a true reflection of the place you call home.
Reimagine Your Basement with Liston
Which of these basement ideas would make the biggest impact in your home? Reach out to our team of experts to start the conversation and learn how we can help makeover a finished basement into the perfect spot for your family to relax and unwind.