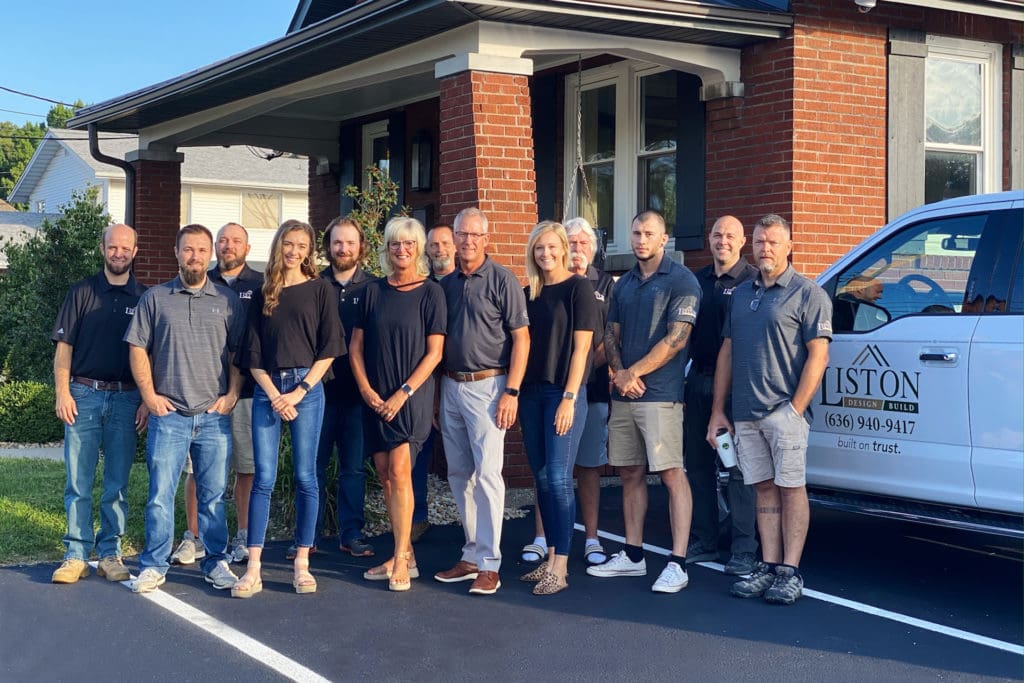 Being family-owned and operated has always been about a lot more than our name. At Liston Design Build, it's about the family we've built over 35 years in business: the team that's beside us every day, the vendors and trade partners we work with, and the thousands of clients we've had the joy of serving. Family is more than a genetic bond; it's knowing that there's someone who is always there for support, rooting for your success. It also means making sure everyone from our team to our clients gets to experience a truly collaborative, supportive, and fun design-build process.
Our First Family: Our Team
Ask anyone on our team, and they'll agree that our familial bond is the reason behind our success. At Liston Design Build, we support one another every single day, celebrating wins as a group and working tirelessly to create beautiful spaces as a team. It's about more than the work, though. Even on our busiest days, we hold each other accountable, lift each other up, and share inside jokes. Our connection to each other makes us better teammates, better people, and better for our clients.
Our Extended Family: Our Clients
Embarking on a remodeling project can be overwhelming. That's why, if you ask us, the experience of a remodel is just as important as the end result. When choosing to work with Liston Design Build, you are trusting us with your most prized possession – your home. Our work is really just the beginning of the story; the spaces we help create will be the homes that kids grow up in, the rooms that families gather in, and the site of new and cherished memories for entire lifetimes. Our process is designed to create a breathtaking final result – but it's also built to give your family the same support and peace of mind we would want for our own.
Family truly is everything here at Liston. It connects us to our very beginnings, when Keith's father founded the company as a one-man operation. It binds us together today, as our extended family of teammates, partners, and clients continues to grow. And it will lead us into the future as we continue to build beautiful spaces and unforgettable experiences – together.
Ready to get started? Learn more about us below, then drop us a line today!