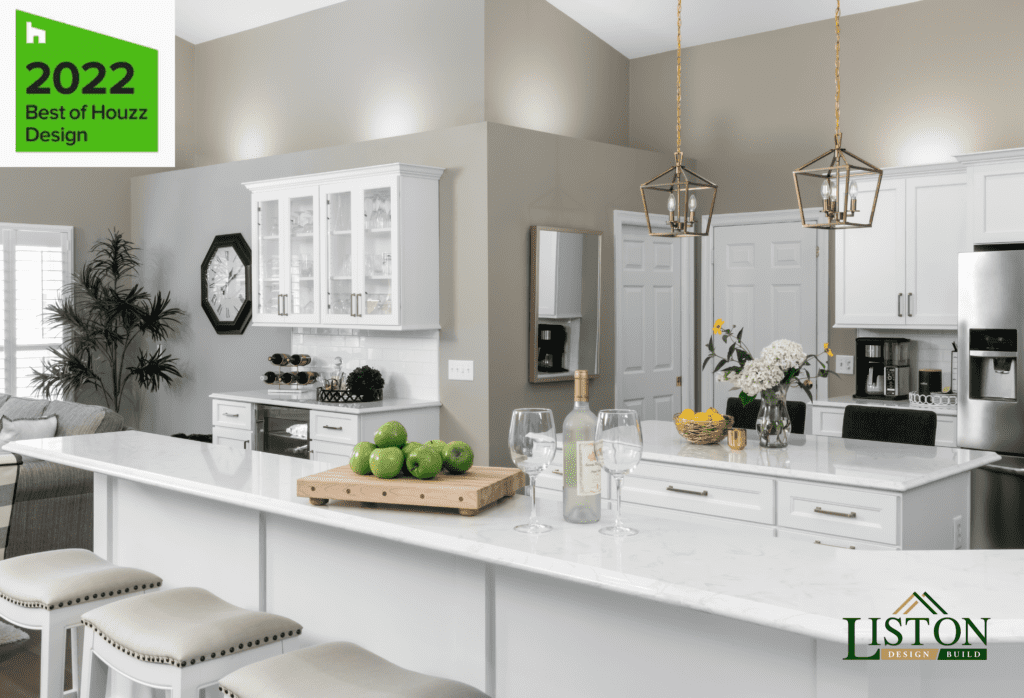 We're thrilled to announce that Liston Design Build has won the Best of Houzz designation for the ninth year in a row! For 2022, we were awarded Best of Houzz in the Design category.
The Best of Houzz Awards are voted on each year by the Houzz community, making it especially meaningful to us that our clients care to share their experiences working with us with the world!
The Best of Houzz – Design awards recognize a commitment to excellence in design and are given to designers whose portfolios are voted most popular by Houzz users. We're so excited to see our dedicated team of passionate designers receive this recognition for the memorable spaces they help our clients bring to life.
We couldn't have won this award without the hard work of the individuals on the Liston Design Build team. Our skilled designers and carpenters enable us to deliver unique, customized, first-class projects day in and day out. All the while, our project managers and leadership team work seamlessly with clients to ensure a fun, rewarding experience for all.
At Liston Design Build, we know that collaboration is key to exceptional home design and build results – and, of course, client service. That's why we work closely, both internally and with our clients, to be able to deliver on the visions of those who entrust their home's projects to us.
For more information, and to follow us on Houzz, click here.