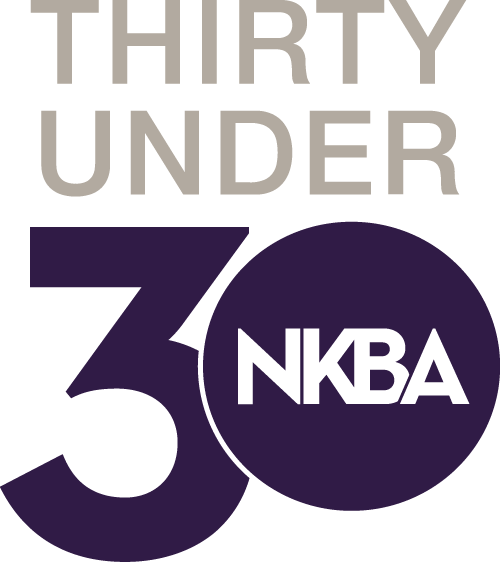 We're excited to announce Andrea Liston-Jones as a 2021 NKBA 30 Under 30 winner! This award honors Andrea's hard work, accomplishments, and expertise in the kitchen and bath design industry.
As an organization, the NKBA (National Kitchen and Bath Association) seeks to promote a future where everyone has access to safe, beautiful, and functional kitchens and baths. Their 30 Under 30 Program recognizes rising leaders across the industry and is widely regarded as the go-to program for the brightest young stars working in kitchen and bath design, sales, manufacturing, and remodeling. Awardees are selected from among hundreds of entrants based on innovation, charity involvement, and exemplary client service.
"It's been so inspiring to see how much these rising young stars have accomplished in their careers," said Bill Darcy, NKBA CEO. "We are proud to celebrate them and provide opportunities to nurture them and help them grow in our industry."
Congratulations, Andrea! We are so proud of you!