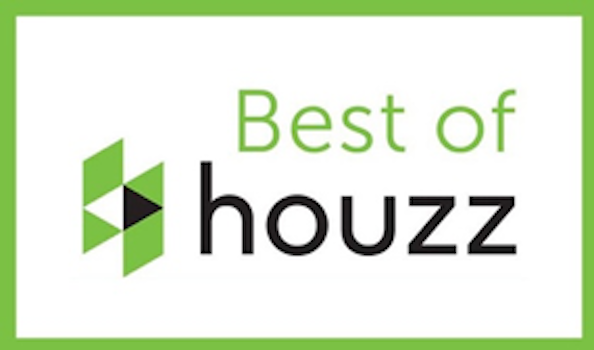 We're ecstatic to announce that Liston Design Build has won the Houzz Best of Design and Houzz Best of Service awards for the eighth year in a row! Just 3% of all designers on the site are named 'Best of Houzz' annually, and we're proud to be honored among an exceptional group of professionals.
The Best of Houzz Awards are especially meaningful because they're partially determined by the public. The Houzz Best of Service Award is given to those companies who are rated at the highest level for client satisfaction, as reflected by positive client reviews and feedback on their experiences. We work hard to make sure our clients have a fun, rewarding design experience, and we're thrilled to see that so many of them have enjoyed collaborating with us.
The Houzz Best of Design awards recognize a commitment to excellence in design and are given to the designers whose portfolios are voted most popular by the Houzz community. We're excited to see our team of passionate designers receive this recognition for the unforgettable spaces they help our clients bring to life.
The credit for these awards, and all accolades we receive, goes to the individuals on our team. Our skilled designers and carpenters enable us to deliver unique, custom, first-class projects time and time again. Our project managers and designers work seamlessly with clients to ensure a fun, rewarding experience.
At Liston Design Build, we strongly believe that collaboration is key to exceptional home design — and client service. By working with our clients and getting to know their likes, dislikes, hopes, and inspirations, we bring their visions to life.
For more information, and to follow us on Houzz, click here.