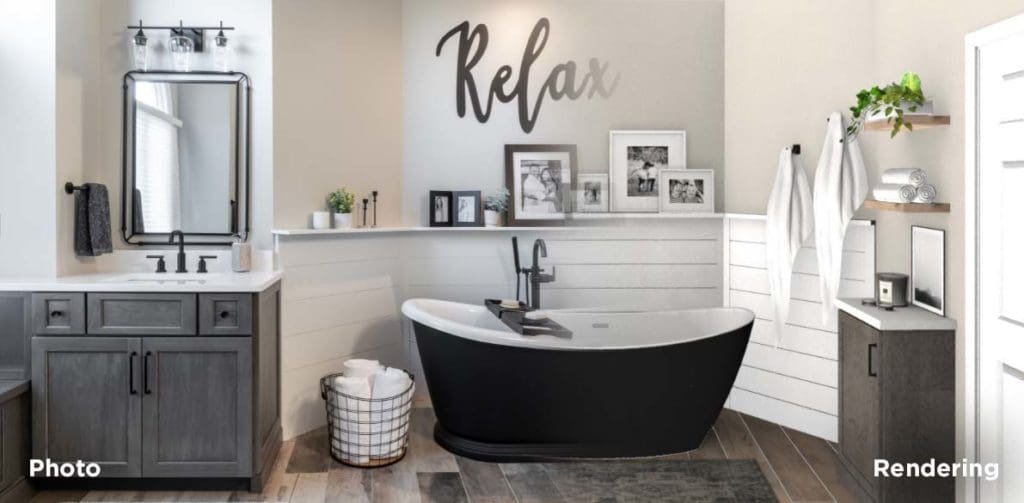 Has not knowing what your finished project could look like been holding you back from renovating your space? Want to know what your bath would look like with a freestanding tub? Or how your bathroom will light up with the sun shining through your centerpiece window?
The Liston Design Build team of professionals is here to help you bring your renovation vision to life by providing you with realistic renderings of what your space could be. We are hands-on with you throughout your entire home design build process – from the plan sketches to the finishing touches.
Our clients on Pine Bend Drive wanted an updated master bath to efficiently utilize their space and create a warm, relaxing area to unwind after a long day.
Here's a peek into how we move through the architectural rendering process to show you the transformation of your space — before hammer hits nail.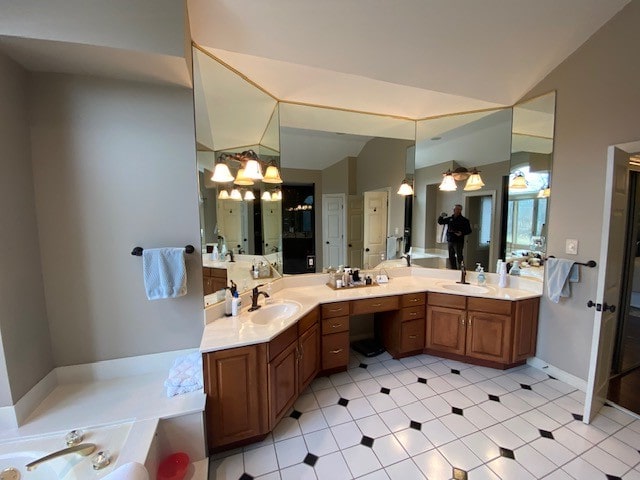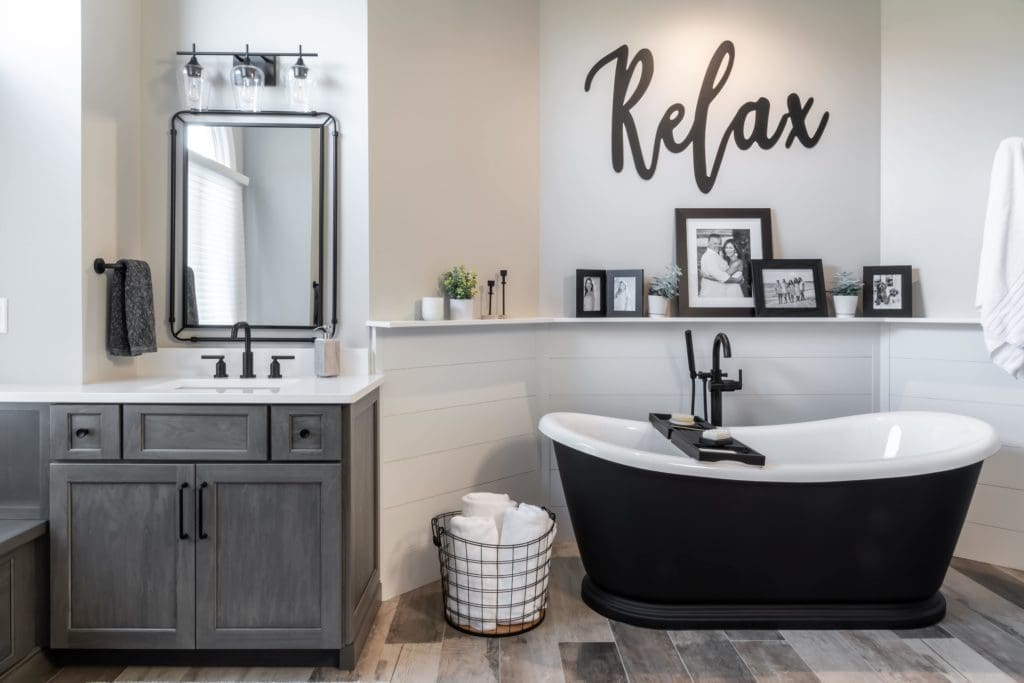 1. Glimpse into your future
Our team works with the dimensions of the room and the client's vision to create possible floor plans and layouts to ensure a desired remodeled space. We will also provide suggestions and ideas to elevate the space. For example, with the Pine Bend Drive project, the client wished to maximize the natural light from their large center window. The LDB Design Team reconfigured this master bath by placing the vanity areas near the window and moving the tub to a secluded alcove to allow for more privacy.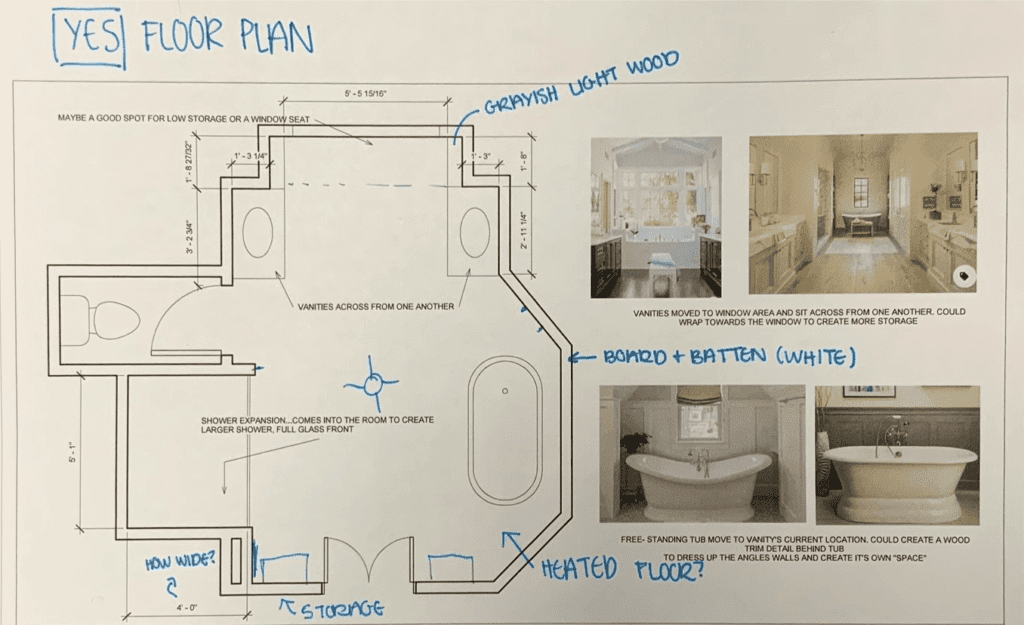 2. Explore design options with realistic renderings
Once the client selects a floor plan, the sketches are moved into our rendering program. Our designers can input the selections and finishes all the way down to cabinet hardware – no detail is too small! The rendering process brings the client's project to life. Through different perspectives, the client will visually see their transformed room. We want you to love your new space!
Erin Marty, one of our Certified Kitchen & Bath Designers, says the best part about being able to render a room is helping the client decide on any outstanding aspects of their design.
For the Pine Bend Drive project, Erin knew the client had an interest in shiplap behind their tub. With the rendering, she was able to provide both a full shiplap wall and a half-wall to visually show the client their options.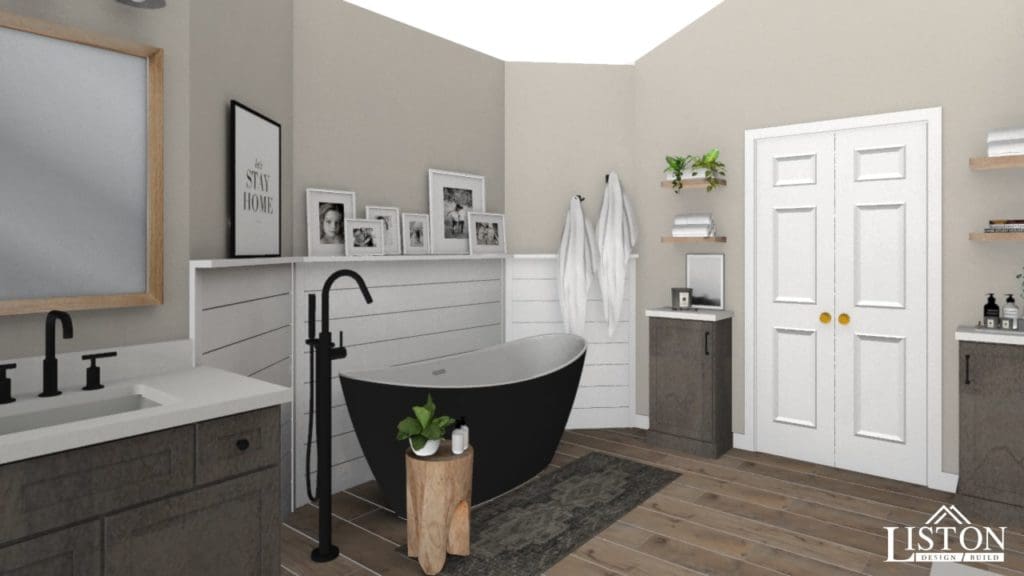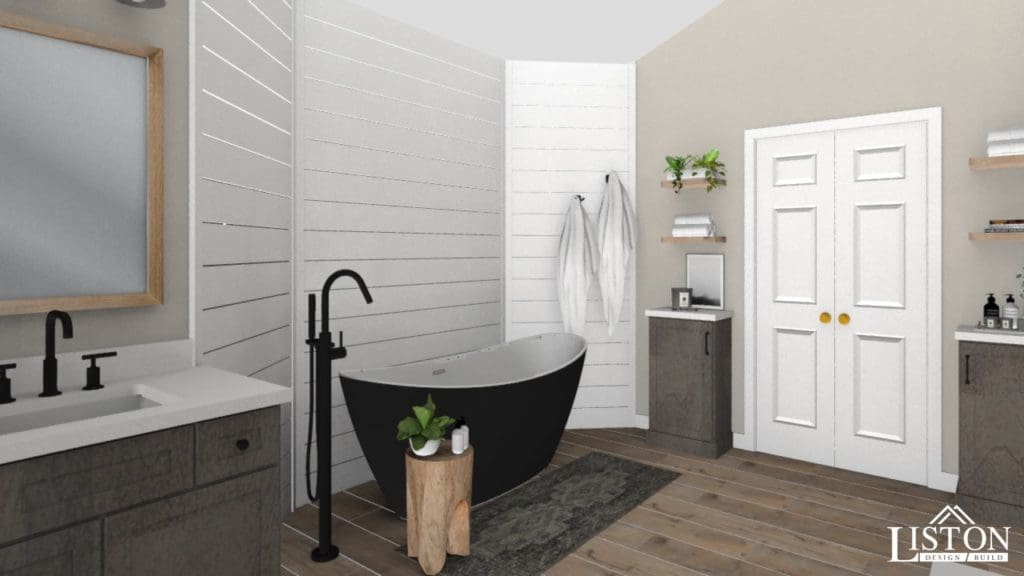 3. See your finished product – down to the last detail
The realistic view of the potential finished space is our favorite part. It's the time when our designers can set a scene, even placing family photos or adjusting the lighting for the time of day, so our clients can fully visualize their new space.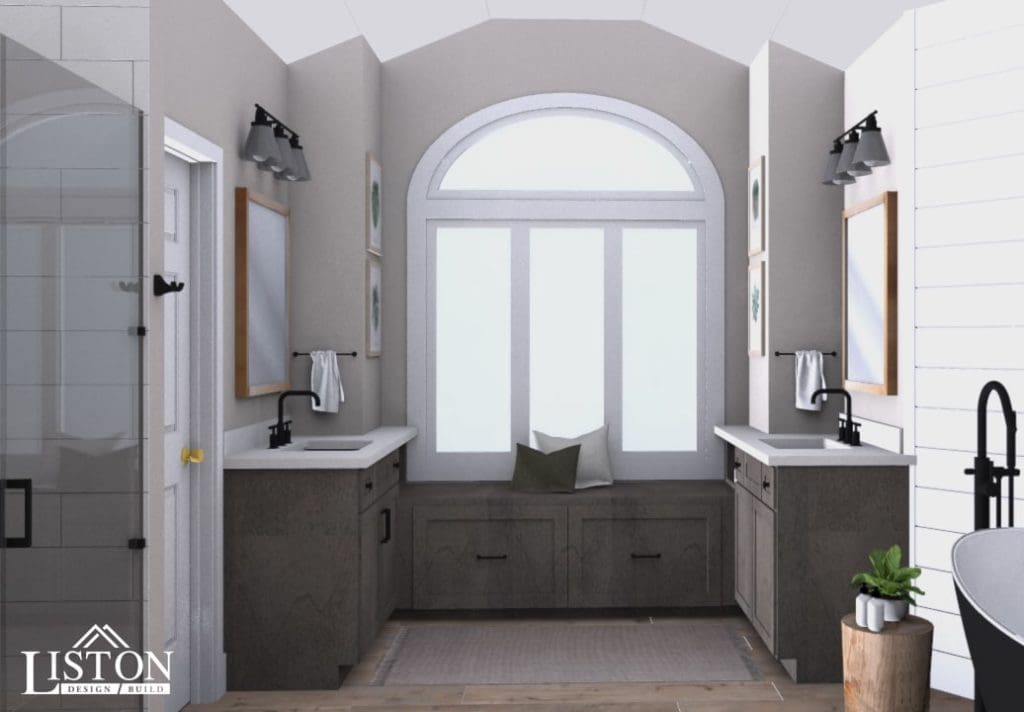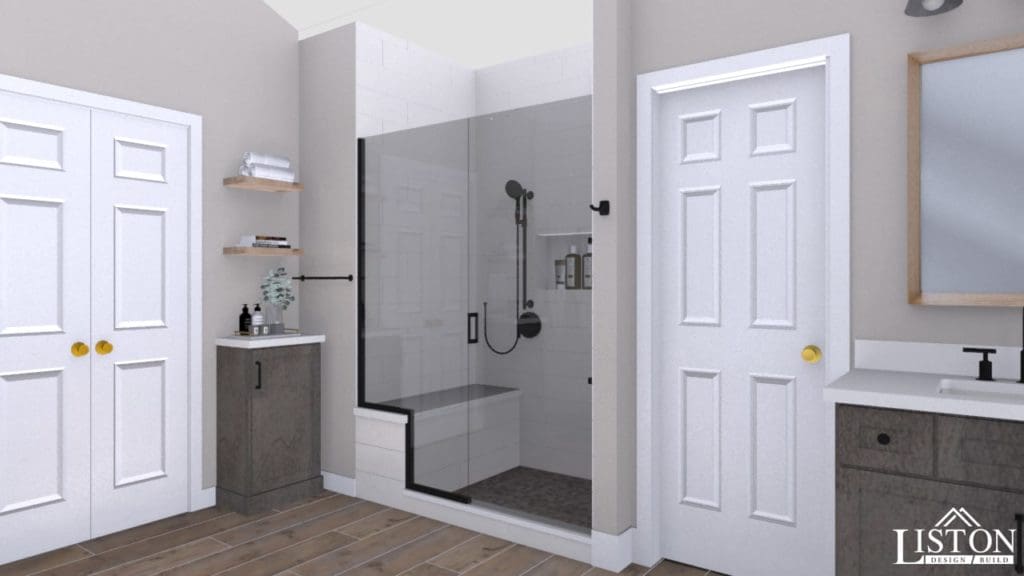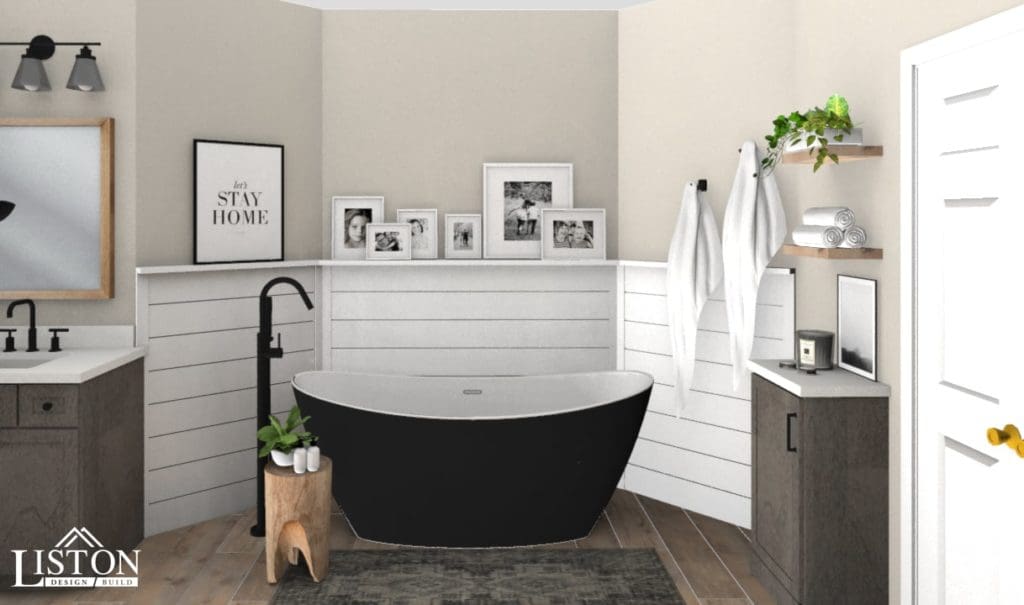 Are you thinking about remodeling your bath, kitchen, or home? See your dream come to life with our skilled team at Liston Design Build. Contact us today to schedule a consultation.