Of all the wise home investments you can make, it's no surprise that a bathroom renovation is among the top picks. A new bathroom design has the ability to make any home tranquil, peaceful, and functional with updated features while drawing you into a beautiful, relaxing space. Whether you're considering a larger, inspired master bathroom remodeling project or looking to tackle your next long awaited home improvement project, we've got some ideas sure to make your bathroom – or bathrooms – can be proudly labeled as one of the best rooms in your home. Read more on our thoughts on the top 3 bathroom remodeling ideas for the rest of 2023 as we take a moment to reflect on recent trends and future considerations.
Rethink Your Layout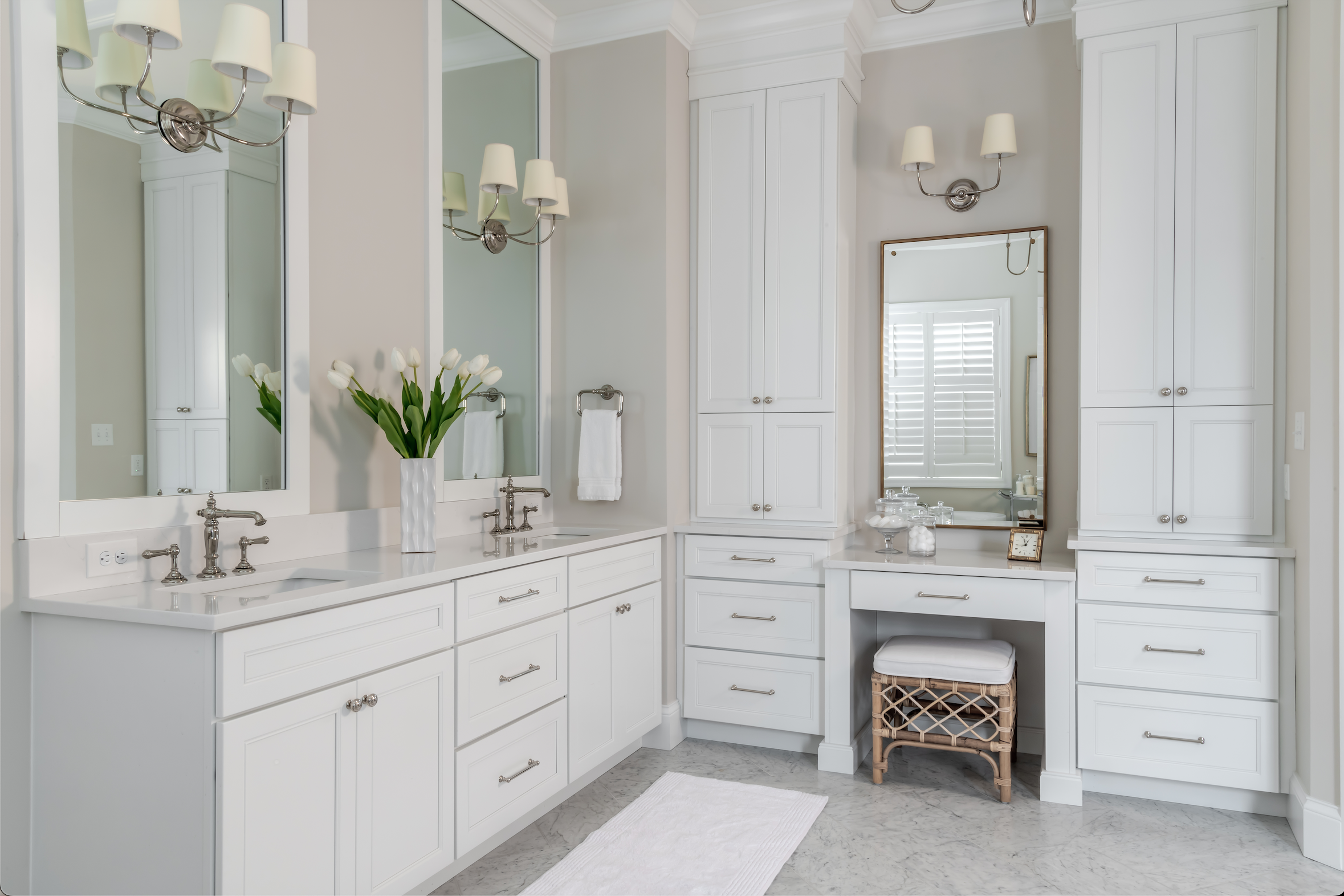 As you start to think about your bath remodel, remember that even the most basic elements of your bathroom layout can be completely reimagined. Whether you spend some time daydreaming on your own or hire a professional remodeling firm, know that you can always rethink your bathroom floor plan and incorporate a variety of design ideas for a layout that works with your lifestyle and desires for your new bathroom.
Dreaming of a chic powder room that houses your favorite toiletries and features a vivid color scheme and perhaps even a chandelier as a focal point? Wanting to incorporate natural light over the bathroom vanity for better functionality and a touch of the great outdoors? Working with a small space and need to maximize bathroom storage and light fixtures to make the space feel larger? By visualizing the total footprint of your space and optimizing the overall square footage, you can design a new layout that meets all of your needs. 
Commit to Relaxation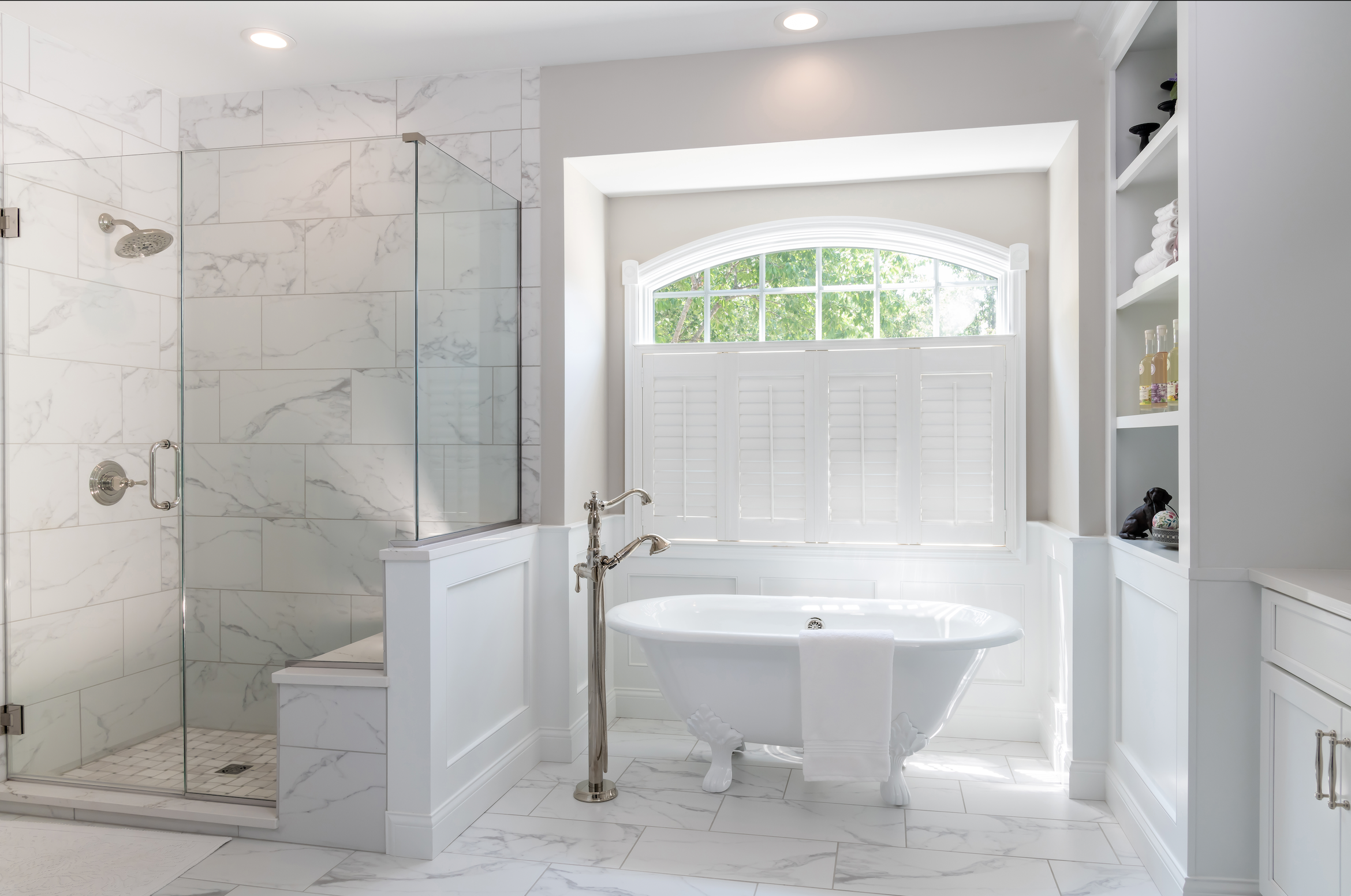 There's something so incredibly peaceful about coming home to a hot shower or bath after a long day. Creating a spa-like retreat in your home ensures you'll enjoy your bathroom makeover for years to come. The first step to guide your home improvement project is to think about what you find truly relaxing.
A freestanding tub with stunning faucets will enhance your soaking time. Soothing paint colors on bathroom walls help create the right atmosphere. For those who love to rinse their cares down the drain, a walk-in shower enclosure and waterfall shower head can feel like a trip to a resort. Complete the look with subway tile and matching grout to create a cohesive style. A custom shower is a great option for a guest bathroom if there is already a bathtub in the master bathroom.
Working with a small bathroom? Create space for a relaxing ritual with an elegant pedestal sink accented by pendant lights or sconces. Select plush linens that are as beautiful to display as they are enjoyable to use.
Think Outside the Box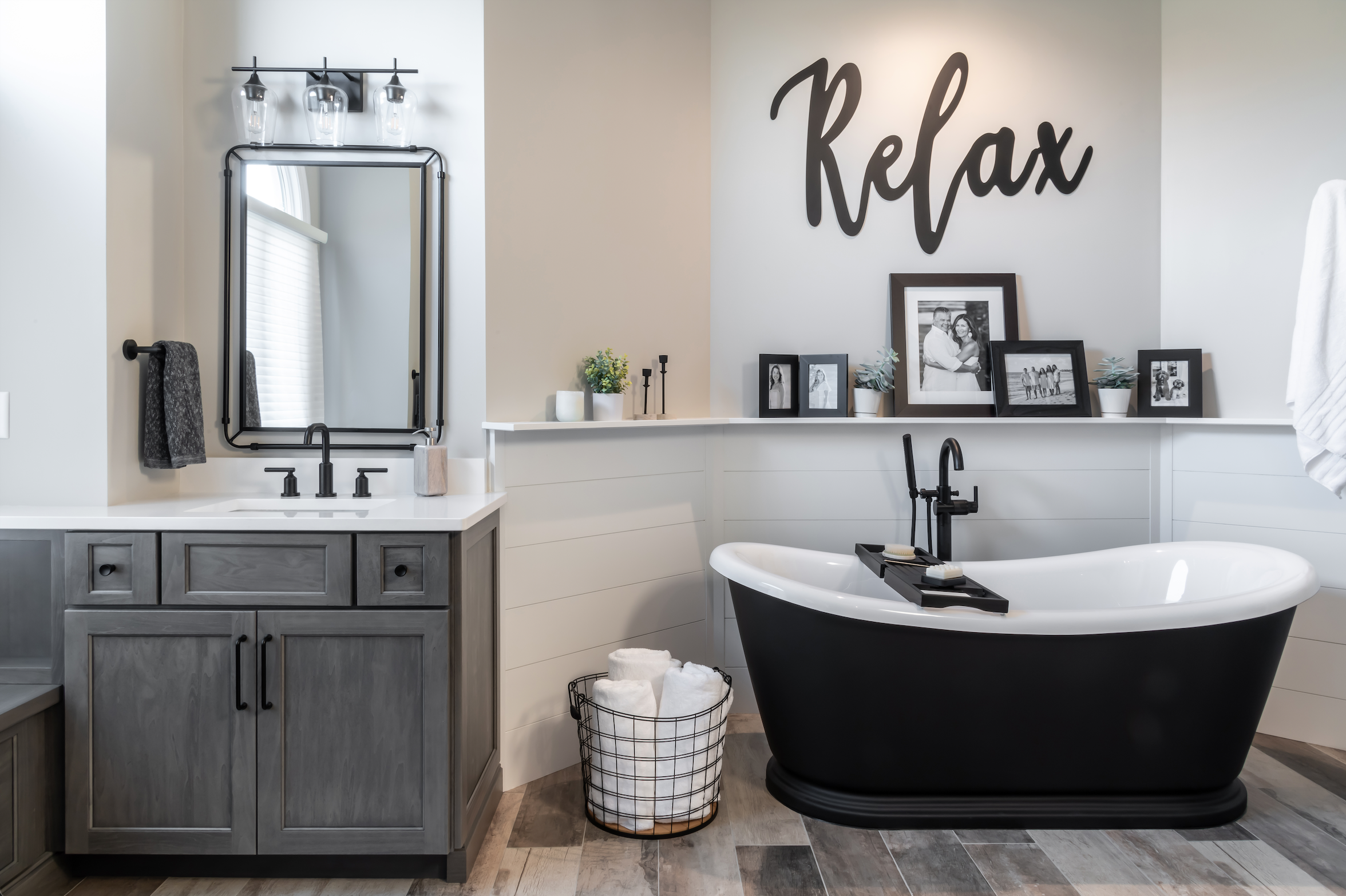 It's true that a white bathroom feels timeless, but remember that there are many modern bathroom decorating ideas to spark your creativity. From patterned mosaic tile in black and white or a rainbow of colors to glittering countertops and whimsical robe hooks, the bathroom is a space in which you can truly express your personality. Feel free to embrace whatever trendy, classic, or completely unique bathroom ideas speak to you and make them all your own. After all, your bathroom is a personal retreat and you need only suit your own style!
Get Started Today
Ready to move out of the "what if" phase? Reach out to our team at Liston Design Build today! After an introductory call, we'll get you on the right path with a comprehensive in-home consultation to take a look at your current bathroom(s) to get an idea of what exactly it is you're looking for and how we can come alongside as your remodeling partner. We can't wait to see what we design/build together!