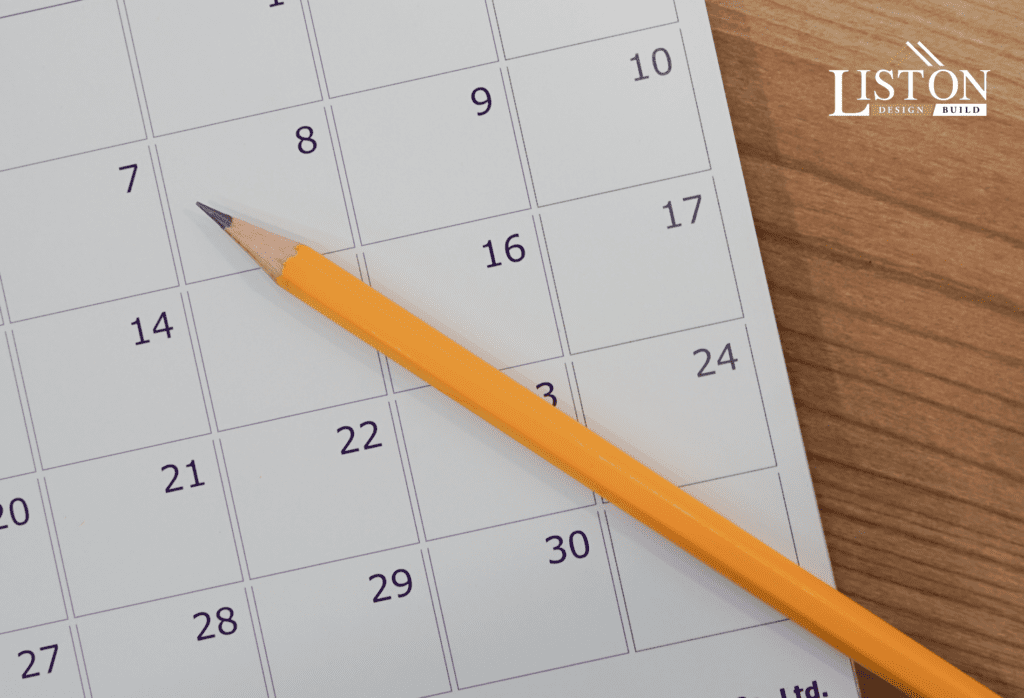 We've heard about it; we've read about it. In fact, it's a top cited reason why people are hesitant to start a remodeling project: supply chain issues (including shipping delays) and shortages of materials and products. Because of these global challenges, you might be hesitant to start a design build project.  
At Liston Design Build, we've worked diligently to create solutions to these challenges. Here are 3 tips to help you set your next home remodel up for success in the current environment:
Act Early: Once you've made the decision to remodel your home, we encourage you to reach out to a professional design/build firm. At LDB, we can assist with your vision, timelines, and implementation. The LDB team has a ready group of talented designers, dedicated carpenters, project managers, and other team members to guide you through the entire process — from selections to completion.
Stay Flexible: Fluctuations in the availability of supplies has been somewhat challenging. Our team is well-versed in the many options you have when it comes to materials (i.e., tile, countertops, fixtures, etc.) and can help you find something that's more immediately available to keep your project moving along without sacrificing the finished look and function of the space. The end result will be a beautifully transformed home.

Communication is Key: Longer lead times mean that the sooner the finishes are selected, the smoother your project will run. At LDB, the designers assist you with ALL the selections prior to starting the remodel. This allows us to build a production schedule based on delivery of products. Not to say, there have been times when a product is delayed longer than expected. Should that occur, we promise to keep lines of communication open and do our best to pivot as needed. At LDB, we pride ourselves on communication and customer experience. In these challenging times, we work as a team to provide the best end result for our clients.

 
The time to get started on your project is now — and we're here to help make your remodeling dreams a reality, even (and maybe even especially) during the current climate. Contact us to schedule a consultation and start the process today!