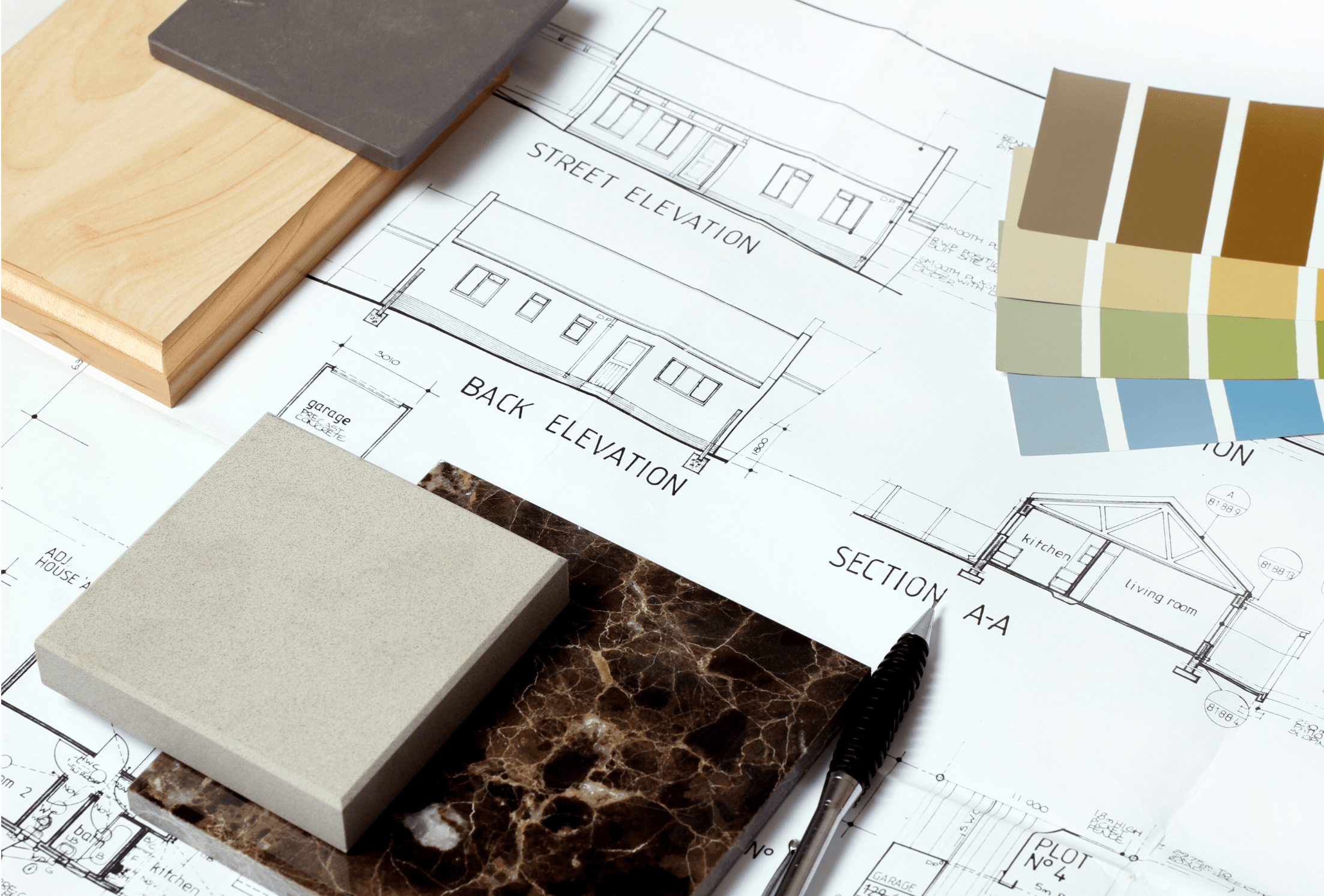 Did you know that nearly half of homeowners who have gone through a remodel say the process was frustrating? Whether your next project is one room or an entire lower-level gut, finding the right builder to work with is crucial. With current shipping and supply chain issues causing increased costs and building delays, it's even more important to find someone you can trust to execute your vision without any unwanted surprises. For a finished space that fits your family's lifestyle and aesthetic, you need a team that takes the time to get to know not just what you like, but how you live. Vetting your design/build partner ensures that you get the space of your dreams and that the process is exciting and enjoyable. Below are five important questions you can ask to find the right partner for your project.
What is your approach? Beyond evaluating your prospective builder's portfolio to find what they're capable of, find out exactly how their process unfolds. Is it collaborative? How will they incorporate the personalities of everyone in your family? Will they provide full renderings before any work begins? Can they coordinate with your architects or other vendors? These are the details that will make the difference between a frustrating experience and a fulfilling one.
How will you present your design concepts? Different builders and designers have different ways of bringing your vision to life, whether through concept boards, drawings, full-color digital renderings (like we do at Liston!), or a combination. Make sure that you can get the clarity you need before work begins so you feel confident that your vision will be brought to life. Working with an experienced designer who can guide you through each decision and selection makes the process less intimidating and ensures that your style is reflected in every detail.
Have you worked on a project like this before? From lower levels to home additions to any remodel in between, different skills and knowledge are required for different spaces. You'll want to choose a builder who is experienced with the type of work you want to have done, and who has a great track record to prove it! Beyond asking about previous projects, be sure to check out reviews and testimonials from their past clients to learn how other builds have gone.
Can I speak with references? A reputable building firm will have a roster of references to give prospective partners. Calling or visiting these references is a way for you to gauge both the quality of their work and client satisfaction. Ask the references how they feel about their new space, as well as how the project unfolded. Was communication consistent and organized? Were there any unexpected issues during construction? Has anything needed repairs or adjustments? Did the project stay on time and on budget? All these answers will give you an insider's view of the builder's process, planning, and communication style.
How will you keep me informed? Consistent communication is essential for a successful project. The right builder will keep you informed at all times in order to alleviate any stress. Creating an enjoyable experience for your family requires a foundation of trust, which your design/build partner should be working to establish from the very beginning. From the first interview, they should be asking you questions, providing feedback, and prioritizing your best interests. When you're on the same page about communication, your project becomes a partnership.
Finding the right builder is about much more than quality craftsmanship. It's about finding a team that is committed to honoring both your vision and your time. Thoroughly investigating and interviewing prospects will save you from unpleasant surprises and ensure your project is rewarding from start to finish. Want to know what it's like to work with a team that builds both trust and beautiful spaces? Contact us today to schedule a consultation.