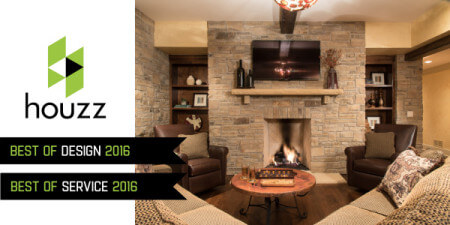 Houzz, the leading platform for home renovation and design, has announced the community's picks for Best Of Houzz 2016 – and Liston Design Build has been honored for both Customer Service and Design.
"We are humbled to receive word that our clients, friends, and our followers have made it possible for us to receive not one but two Best of Houzz awards for the third year in a row," said Keith Liston, President. "Service has always been a top priority. And to also be honored for design means our efforts to stay ahead of the latest trends while fulfilling our customers' personal requests and objectives are paying off."
The "Best Of" Design award winners' work was the most popular among the more than 35 million monthly users. Customer Service honors are based on several factors, including the number and quality of recent client reviews.
"Anyone building, remodeling or decorating looks to Houzz for the most talented, competent and service-oriented professionals," said Liza Hausman, vice president of Industry Marketing for Houzz. "We're delighted to join our community of homeowners and design enthusiasts in recognizing our "Best Of" professionals."