We are delighted to announce that we were featured on Houzz's "The 10 Most Popular Patios of 2019" list! Every year, the home design website highlights the most-saved patio photos, and Liston Design Build made it to the #9 spot for 2019. Just to give you some context, Houzz receives over 40 million unique visitors each month.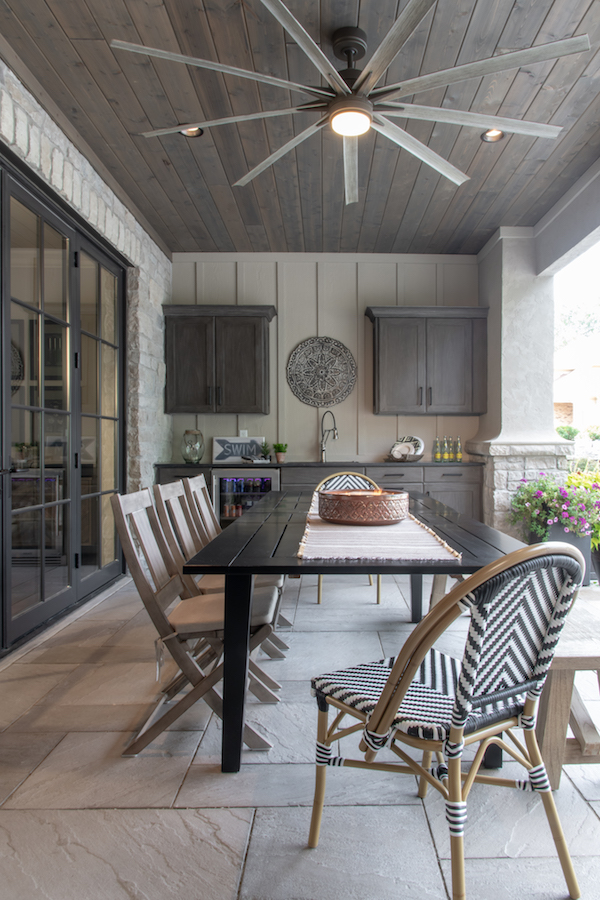 For this project in St. Charles, we created a custom home for our clients that was optimized for their family's needs and lifestyle. This included an outdoor living space designed to be an elegant spot for dining and relaxing. To achieve this, we built a covered porch with an outdoor kitchen and grilling area. We stained the ceiling in a custom gray shade and installed matching outdoor Shaker-style cabinetry. For the flooring, we choose a contemporary look with Aberdeen pavers. We also included an outdoor ceiling fan to provide additional comfort in the summer. The final result is a polished yet cozy patio space that is perfect for entertaining guests all year round.
This project also received the "Custom Home of the Year" award from the Home Builders Association of St. Louis & Eastern Missouri. Click here to view more photos of the home.
Are you considering updating your outdoor living spaces this year? From small additions to massive overhauls, we offer a variety of outdoor expansion options, including decks and porches, sunrooms, garages, and more. We're dedicated to providing the highest quality service and will work to ensure the final product is a distinctive outdoor space that perfectly meets your needs.
Let's get started on your project today! Contact us through our website or by calling (636) 940-9417 to set up a free consultation.