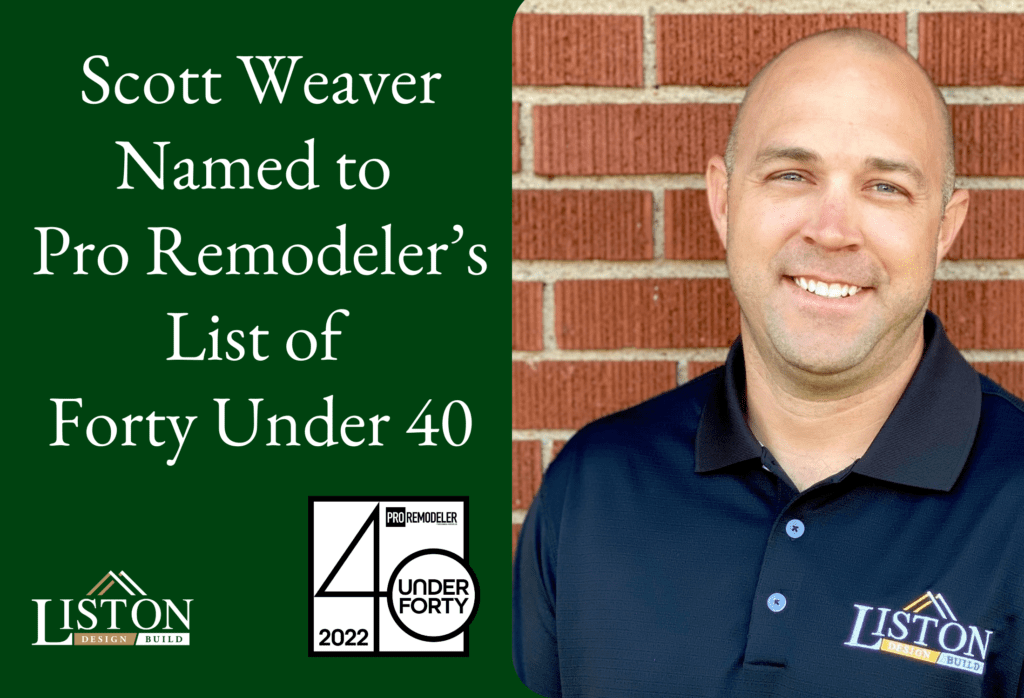 We are very excited to announce Liston Design Build's Production Manager, Scott Weaver, has been recognized as a 2022 Pro Remodeler "Forty Under 40" award winner! This distinction honors Scott's hard work, team-building acumen, commitment to clients (and schedules), career accomplishments, and industry expertise in the home design and build world. 
As an organization, Pro Remodeler's "Forty Under 40" awards recognize rising leaders across the industry for their innovations and accomplishments. Since joining Liston Design Build in 2013, Scott has been on a fast-tracked growth trajectory. At Liston, he dispatches production staff, oversees projects in various stages of production, and serves as a point person for clients. As soon as a contract is signed, it is immediately handed to Scott for his project management expertise. 
With a growing team of production employees and a higher volume of work, Scott has created new processes to ensure the Liston Design Build quality remains unsurpassed. He creates a working culture that helps attract and retain the best craftsmen so that Liston Design Build clients receive true artisans on their projects. 
Scott is behind every project at the company, including the most recent award-winning projects from this year's St. Louis Home Builders Association awards.
Congratulations, Scott!