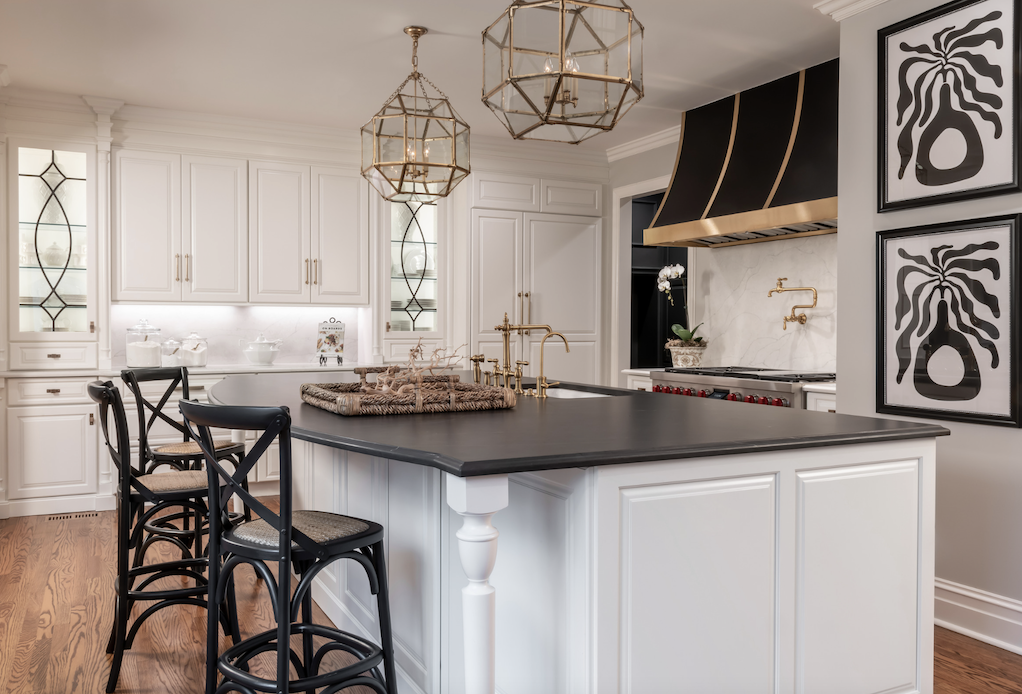 Whether the economy is flourishing or in a recession, renovating your home is an investment. With a looming market slowdown mentioned in every news article and on-air report, some homeowners come into a consultation questioning if the timing is right to make a large purchase or investment. The bottom line is this: It's never a bad idea to invest in your home. Investing in one of your largest assets helps increase the equity in your home.
If you are eager to get started on the home remodel you have been dreaming of, don't let the idea of "perfect timing" chip away at your confidence. After all, your home is where you live, work, and entertain every day. Below are considerations to keep top of mind when renovating during an economic downturn.
Three Tips for a Successful Remodel During a Recession:
1. Weigh the Pros and Cons
Before starting a project, you should consider the benefits and any possible drawbacks. This is an opportunity to evaluate the big picture and the road ahead. 
Your contractor and design build team will be able to answer your questions before your remodeling project begins, to ensure you feel confident in your decisions. You can discuss:
What should I budget for a home remodel?

 

Should I even remodel my home right now?

 

What happens to my building costs during a recession?

 

How could supply chain issues impact our timeline?

 

What else do I need to be aware of?
Typically, it is more cost-effective to remodel your home in a way that works for you than it is to move to a new house. While the cost of lumber and materials remains higher than pre-pandemic levels, prices have fallen modestly in the past year. Working with a reputable contractor also offers access to a wider selection of ready-to-use materials that are not affected by supply chain delays.  
2. Scale the Project to Your Budget & Comfort Level
One common misconception about remodeling is that everything needs to be done at once for the project to be worthwhile. A skilled contractor can help present different design options and material selections to accomplish your goals while staying within your desired budget. 
Visualizing how each stage will play out adds confidence to the process. Ask your contractor for a realistic rendering, where you can see your project brought to life — from big changes down to little details like the cabinet hardware. 
3. Consider the Long-Term Impact
Any significant investment deserves to be carefully evaluated to make sure it is a good fit for your family. When it comes to a home renovation, it is helpful to consider the risk may be more palatable than, say, investing in the stock market or cryptocurrency. Your home is the most valuable asset in your portfolio — and you are also making an investment in your quality of life and wellbeing.
By finishing your lower level or updating a bathroom, almost 70% of the remodel costs are predicted to go back in your pocket when you are ready to sell. 
In addition, consider how function impacts your everyday life. If you find yourself eating out a lot because your kitchen doesn't work for cooking family meals or gathering with loves ones, a kitchen remodel could enhance your lifestyle: from the foods you eat, to the quality of your social life, and the sense of calm that comes from a thoughtfully designed space.
One final tip is to invest in your design build team. Don't try to cut corners by using a run of the mill contractor. Look for a team with top craftsmen to prevent setbacks and unexpected remodeling issues, such as plumbing and foundation fixes, or permitting delays. This will also help you save money in the long run. 
Contact Liston Design Build
Remodeling during a recession is not a bad thing — in fact, it's quite the opposite. With the experienced team at Liston Design Build, you can expect professional guidance on every decision and the best possible remodeling experience.
Schedule a consultation with Liston Design Build in St. Louis to discuss your project goals and ideas with our team. We look forward to helping you take the first step to creating a home where you will feel refreshed and inspired.